Veronica Sberveglieri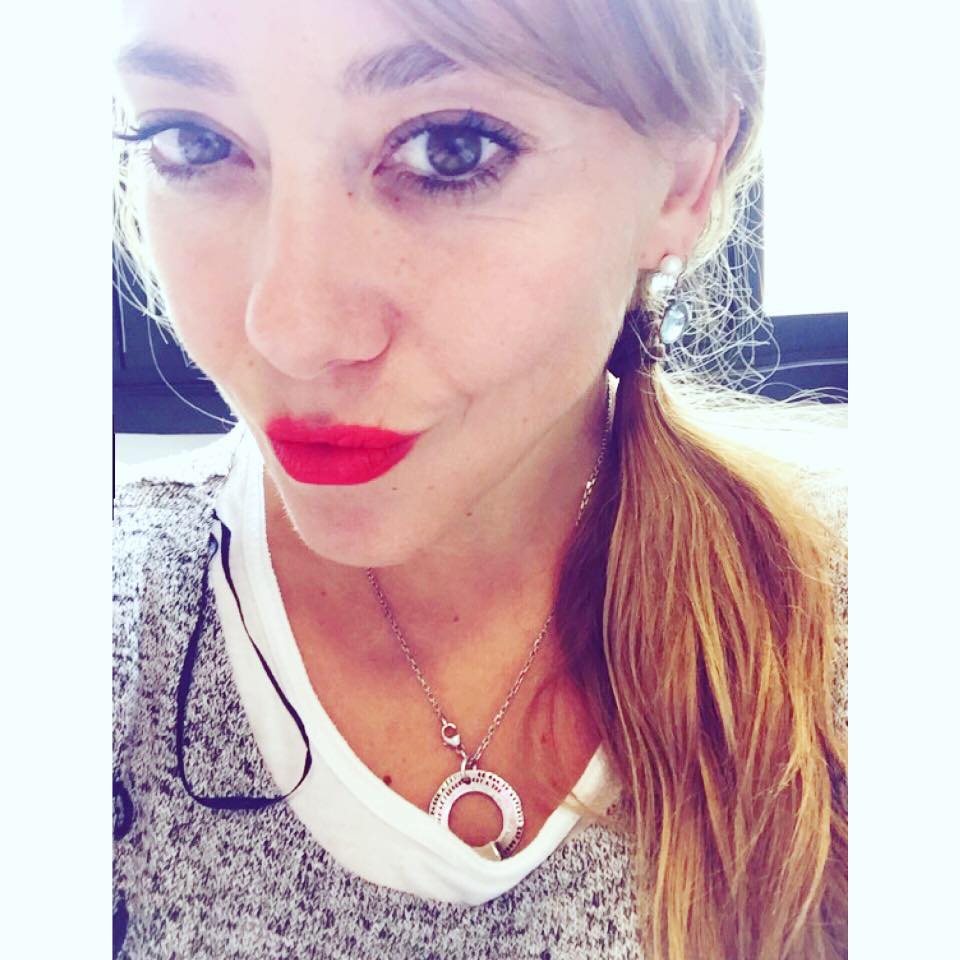 ---
Positions
Present: Researcher at CNR-IBBR Firenze, Italy since December 2016
Currently has more than 70 publications in international journals and an H-index of 30 (April 2021)
01/02/2015-29/12/2016 - Researcher (RTD) 3th Level - CNR-INO Sensor Lab, Brescia (Italy)
01/02/2013-01/01/2015 - Post Doc University of Modena and Reggio Emilia - Dep. of Life Sciences, Reggio Emilia (Italy)
01/01/2010-31/12/2012 - PhD in Agri-Food Sciences, Technologies and Bio-tecnhologies - University of Modena and Reggio Emilia, Reggio Emilia (Italy)
01/09/2011-24/12/2011 - PhD Student - Stony Brook University, New York (NY) (United States)
Patent N° / Domanda di Brevetto N. 102016000063148 del 20/06/2016 Titolo: PRODUZIONE DI MASSA DI SENSORI DI GAS MEDIANTE DEPOSIZIONE PVD O VLS DI NANOFILI DI OSSIDI METALLICI SU SUBSTRATI CERAMICI
Patent N° / Domanda di Brevetto N. 102016000063148 del 30/06/2018 Titolo: PRODUZIONE DI MASSA DI SENSORI DI GAS MEDIANTE DEPOSIZIONE PVD O VLS DI NANOFILI DI OSSIDI METALLICI SU SUBSTRATI CERAMICI
NASYS srl
Co-Founder & Promoter of the spin off - NASYS srl - Nano Sensor Systems
University od Brescia - Dept. of Information Engineering - Brescia VAT n° 03852570989
Nano Sensor Systems S.R.L (alias NASYS S.R.L) is an innovative Start-Up, spin-off of University of Brescia, founded in October 2016 and registered at the Chamber of Commerce of Brescia ( Italy).
The company's Members are the follows: Prof. Giorgio Sberveglieri ( President) , Prof. Elisabetta Comini ( Vice- President ), PhD Veronica Sberveglieri, PhD Matteo Falasconi.
The purpose of NASYS is to develop and market innovative products and services with high technological value, and more specifically to develop, produce, manage and market chemical sensors and systems of high tech sensors based on nanotechnology and advanced materials.
The S3 is based on Metal Oxide Semiconductor sensor technology (MOX), the most promising in the world in terms of performance, energy consumption, reliability and costs.
The technology is transversal to many fields of application, which ranges from the food production industry to domotics.
International Honours and Awards
- Best Oral Presentation Award 2015 - ICST 2015 International Conference in Sensing Technology, Auckland , New Zealand. Work entitled " Nanowire device ( S3 ) to characterize the genuine aroma of Parmigiano Reggiano cheese"
- Certificate of Appreciation as a keynote speaker, AsiaSense 2018 8th International Conference on Sensor, Manila (Philippine) 21.23 February 2018.
Selected Publications
(full list available at CNR People)
Different Diacetyl Perception Detected through MOX Sensors in Real-Time Analysis of Beer Samples

Liboà A, Genzardi D, Núñez-Carmona E, Carabetta S, Di Sanzo R, Russo M, Sberveglieri V

Year: 2023

Discrimination of the Olfactive Fraction of Different Renewable Organic Sources and their By-Products. A New Generation of MOX Sensor Tailor Made Device to Classify the Volatile Fingerprint

Sberveglieri Veronica; Genzardi Dario; Greco Giuseppe; Núñez-Carmona Estefanía; Pezzottini Simone; Sberveglieri Giorgio

Year: 2023

Real Time Monitoring of Wine Vinegar Supply Chain through MOX Sensors

Genzardi D, Greco G, Núñez-Carmona E, Sberveglieri V

Year: 2022

A New Kind of Chemical Nanosensors for Discrimination of Espresso Coffee

Greco G, Carmona EN, Sberveglieri G, Genzardi D, Sberveglieri V

Year: 2022

Volatile Olfactory Profiles of Umbrian Extra Virgin Olive Oils and Their Discrimination through MOX Chemical Sensors

Mariotti R, Núñez-Carmona E, Genzardi D, Pandolfi S, Sberveglieri V, Mousavi S

Year: 2022

Nanowire Gas Sensor to Support Optical and Volatile Changes in the Production Chain of Fruit Jams

Núñez-Carmona E, Greco G, Genzardi D, Piccoli P, Zottele I, Tamanini A, Sberveglieri G, Sberveglieri V

Year: 2022

The Electronic Nose: Review on Sensor Arrays and Future Perspectives

Sberveglieri Giorgio; Greco Giuseppe; Genzardi Dario; Núñez-Carmona Estefanía; Pezzottini Simone; Sberveglieri Veronica

Year: 2022

The Electronic Nose: Review on Sensor Arrays and Future Perspectives

Sberveglieri Giorgio; Greco Giuseppe; Genzardi Dario; Núñez-Carmona Estefanía; Pezzottini Simone; Sberveglieri Veronica

Year: 2022

How coffee capsules affect the volatilome in Espresso Coffee

Greco G, Núñez-Carmona E, Abbatangelo M, Fava P, Sberveglieri V

Year: 2021

Internet of Food (IoF), Tailor-Made Metal Oxide Gas Sensors to Support Tea Supply Chain

Núñez-Carmona E, Abbatangelo M, Sberveglieri V

Year: 2021

k-NN and k-NN-ANN combined classifier to assess MOX gas sensors performances affected by drift caused by early life aging

Abbatangelo M, Núñez-Carmona E, Sberveglieri V, Comini E, Sberveglieri G

Year: 2020

An array of MOX sensors and ANNS to assess grated Parmigiano Reggiano cheese packs' compliance with CFPR guidelines

Abbatangelo M, Núñez-Carmona E, Sberveglieri V, Zappa D, Comini E, Sberveglieri G

Year: 2020

Chemical gas sensors studied at SENSOR Lab, Brescia (Italy): From conventional to energy-efficient and biocompatible composite structures

Galstyan V, Kaur N, Zappa D, Núñez-Carmona E, Sberveglieri V, Comini E

Year: 2020

Nanostructured MOS sensor for the detection, follow up, and threshold pursuing of Campylobacter jejuni development in milk samples

Núñez-Carmona E, Abbatangelo M, Zappa D, Comini E, Sberveglieri G, Sberveglieri V

Year: 2020

Metabolomics fingerprint of Philippine coffee by SPME-GC-MS for geographical and varietal classification

Ongo EA, Montevecchi G, Antonelli A, Sberveglieri V, Sevilla Iii F

Year: 2020

UV-enhanced humidity sensing of Chitosan-SnO2 hybrid nanowires

Sisman O, Kaur N, Sberveglieri G, Núñez-Carmona E, Sberveglieri V, Comini E

Year: 2020

Overview of Iot Mox chemical sensors arrays for agri-food applications

Abbatangelo M, Carmona-Nunez E, Sberveglieri V, Comini E, Sberveglieri G

Year: 2019

Multidisciplinary approach to characterizing the fingerprint of Italian EVOO

Abbatangelo M, Núñez-Carmona E, Duina G, Sberveglieri V

Year: 2019

Novel equipment for food quality control: an IoT nanowire gas sensors array

Abbatangelo M, Núñez-Carmona E, Sberveglieri V

Year: 2019

Innovative sensor approach to follow Campylobacter jejuni development

Núñez-Carmona E, Abbatangelo M, Sberveglieri V

Year: 2019

Nanomaterial gas sensors for online monitoring system of fruit jams

Núñez-Carmona E, Abbatangelo M, Zottele I, Piccoli P, Tamanini A, Comini E, Sberveglieri G, Sberveglieri V

Year: 2019

BC-MOS: The novel bacterial cellulose based MOS gas sensors

Núñez-Carmona E, Bertuna A, Abbatangelo M, Sberveglieri V, Comini E, Sberveglieri G

Year: 2019

Metabolomics fingerprint of Philippine coffee by SPME-GCMS for geographical and varietal classification

Ongo E, Sberveglieri V, Montevecchi G, Sevilla F

Year: 2019

Application of a novel S3 nanowire gas sensor device in parallel with GC-MS for the identification of Parmigiano Reggiano from US and European competitors

Abbatangelo M, Núñez-Carmona E, Sberveglieri V

Year: 2018

Array of MOX nanowire gas sensors for wastewater management

Abbatangelo M, Núñez-Carmona E, Sberveglieri V, Comini E, Sberveglieri G

Year: 2018

Application of a novel S3 nanowire gas sensor device in parallel with GC-MS for the identification of rind percentage of grated Parmigiano Reggiano

Abbatangelo M, Núñez-Carmona E, Sberveglieri V, Zappa D, Comini E, Sberveglieri G

Year: 2018

Discrimination of quality and geographical origin of extra virgin olive oil by S3 device with metal oxides gas sensors

Bhandari MP, Carmona EN, Abbatangelo M, Sberveglieri V, Duina G, Malla R, Comini E, Sberveglieri G

Year: 2018

Metal Oxide Nanostructures in Food Applications: Quality Control and Packaging

Galstyan V, Bhandari M, Sberveglieri V, Sberveglieri G, Comini E

Year: 2018

Real-Time Microwave, Dielectric, and Optical Sensing of Lincomycin and Tylosin Antibiotics in Water: Sensor Fusion for Environmental Safety

Mason A, Soprani M, Korostynska O, Amirthalingam A, Cullen J, Muradov M, Carmona EN, Sberveglieri G, Sberveglieri V, Al-Shamma'a A

Year: 2018

Characterization and Analysis of Volatile Fingerprint of 13 Different Commercial Essential Oils with GC-MS and Chemical Gas Sensors

Núñez-Carmona E, Abbatangelo M, Sberveglieri V

Year: 2018

Array of semiconductor nanowires gas sensor for Iot in wastewater management

Soprani M, Abbatangelo M, Núñez-Carmona E, Duina G, Malgaretti M, Comini E, Sberveglieri V, Prasad Bhandari M, Bolpagni D, Sberveglieri G

Year: 2018

Detection of food and skin pathogen microbiota by means of an electronic nose based on metal oxide chemiresistors

Núñez Carmona E, Sberveglieri V, Ponzoni A, Galstyan V, Zappa D, Pulvirenti A, Comini E

Year: 2017

Nanowire (S3) Device for the quality control of drinking water

Núñez Carmona E, Soprani M, Sberveglieri V

Year: 2017

Application of nanowire gas sensor device (S3) for the quality control process of Parmigiano Reggiano

Núñez-Carmona E, Betto G, Sberveglieri V

Year: 2017

Metal Oxide Gas Sensors, a Survey of Selectivity Issues Addressed at the SENSOR Lab, Brescia (Italy)

Ponzoni A, Baratto C, Cattabiani N, Falasconi M, Galstyan V, Nunez-Carmona E, Rigoni F, Sberveglieri V, Zambotti G, Zappa D

Year: 2017

Application of s3 nanowire device to the food safety

Sberveglieri V, Betto G, Zappa D, Núñez Carmona E

Year: 2017

Spectrocolorimetry and nanowire gas sensor device S3 for the analysis of Parmigiano Reggiano cheese ripening

Sberveglieri V, Bhandari MP, Carmona-Nunez E, Betto G, Soprani M, Malla R, Sberveglieri, G

Year: 2017

Grated Parmigiano reggiano cheese: authenticity determination and characterization by a novel nanowire device (S3) and GC-MS

Sberveglieri V, Bhandari MP, Pulvirenti A, Nunez Carmona E

Year: 2017

Low-frequency capacitive sensing for environmental monitoring of water pollution with residual antibiotics

Soprani M, Korostynska O, Mason A, Amirthalingam A, Cullen J, Muradov M, Al-Shamma'a A, Sberveglieri V, Carmona EN, Sberveglieri G

Year: 2017

Real-time chemical gas sensing of pathogenic microorganisms pollution in wastewater

Soprani M, Ponzoni A, Sberveglieri V, Nunez-Carmona E, Bhandari MP, Betto G, Sberveglieri G

Year: 2017

Real-time pathogenic microorganisms monitoring in untreated water with nanowire gas sensor device (S3)

Soprani M, Sberveglieri V, Núñez-Carmona E, Sberveglieri G

Year: 2017

Metal oxide nanostructures: preparation, characterization and functional applications as chemical sensors

Zappa D, Bertuna A, Comini E, Kaur N, Poli N, Sberveglieri V, Sberveglieri G

Year: 2017

A Novel MOS Nanowire Gas Sensor Device (S3) and GC-MS-Based Approach for the Characterization of Grated Parmigiano Reggiano Cheese

Sberveglieri V, Bhandari M, Núñez Carmona E, Betto G, Sberveglieri G

Year: 2016

Nanowire sensor array for the rapid quality control on grated Parmigiano Reggiano

Sberveglieri V, Núñez-Carmona E, Pulvirenti A

Year: 2015