Michele Bellucci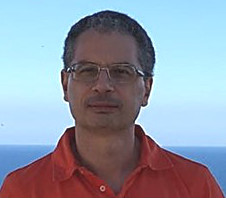 ---
Position
Senior Researcher at IBBR/CNR
ORCID ID: http://orcid.org/0000-0001-7476-9603
PUBLONS ID: publons.com/a/1264874/
Previous Positions
1994: Istituto Sperimentale per le Colture Foraggere di Lodi (Milano), CRA. Fellowship.
1995 - 1999: Istituto di Ricerche sul Miglioramento Genetico delle Piante Foraggere (IRMGPF), Perugia, CNR. Fellowships.
1999 - 2006: Technician at Institute of Plant Genetics (IGV), Research Division of Perugia, CNR.
2006 - 2020 Researcher at IGV (renamed IBBR from 2013), Research Division of Perugia, CNR.
Since 2020 Senior Researcher at IBBR, Research Division of Perugia, CNR.
Degree
Degree: University of Perugia, 1992
PhD: University of Perugia, 2003
Main research topics: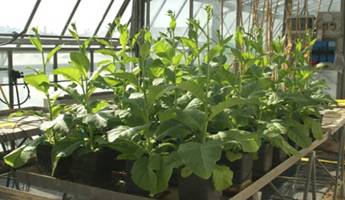 Plastid genetic engineering protocols for tobacco transformation to accumulate recombinant proteins in the chloroplast. The expertise acquired in tobacco plastid transformation has been successfully applied to plastid transformation in sugar beet and recently in the unicellular green alga Chlamydomonas reinhardtii. Moreover, studies related to recombinant protein stability in the chloroplast have been performed.
Molecular farming: expression in plant (tobacco) of human enzymes in collaboration with the University of Perugia. Studies of hop (Humulus lupulus L.) genetics.
We investigate diverse aspects of secretory proteins traffic to the endoplasmic reticulum (ER) or the vacuole. We showed the existence of a protein quality control pathway in the ER for degradation directed to the plant vacuole, as well as the existence of new signals and routes (uncoventional protein secretion) for protein vacuolar delivery.
Contact
Phone: + 39 075 5014815
E-mail: michele.bellucci@ibbr.cnr.it
Mailing address
Michele Bellucci
Istituto di Bioscienze e BioRisorse (IBBR), CNR,
via Madonna Alta 130,
06128 Perugia, Italy
Publications
http://scholar.google.it/citations
Selected Publications
(full list available at CNR People)
Unconventional Pathways of Protein Secretion: Mammals vs. Plants

Maricchiolo E, Panfili E, Pompa A, De Marchis F, Bellucci M, Pallotta MT

Year: 2022

Human Indoleamine 2.3-dioxygenase 1 (IDO1) Expressed in Plant Cells Induces Kynurenine Production

Bellucci M, Pompa A, De Marcos Lousa C, Panfili E, Orecchini E, Maricchiolo E, Fraternale D, Orabona C, De Marchis F, Pallotta MT

Year: 2021

Plastid transformation in Sugar Beet: an important industrial crop

De Marchis F, Bellucci M

Year: 2021

Perspectives on protein biopolymers: miniaturized flow field-flow fractionation-assisted characterization of a single-cysteine mutated phaseolin expressed in transplastomic tobacco plants

Marassi V, De Marchis F, Roda B, Bellucci M, Capecchi A, Reschiglian P, Pompa A, Zattoni A

Year: 2021

ERAD-mediated maturation of the regulatory protein of plant meristematic cells CLAVATA 3 emerged during evolution from algae to higher plants

Maricchiolo E, Marchis FD, Bellucci M, Cignotti A, Palma F, Carnaroli R, Fraternale D, Perozeni F, Pivato M, Pompa MBA

Year: 2021

Class IA PI3Ks regulate subcellular and functional dynamics of IDO1

Iacono A, Pompa A, De Marchis F, Panfili E, Greco FA, Coletti A, Orabona C, Volpi C, Belladonna ML, Mondanelli G, Albini E, Vacca C, Gargaro M, Fallarino F, Bianchi R, De Marcos Lousa C, Mazza EM, Bicciato S, Proietti E, Milano F, Martelli MP, Iamandii IM, Graupera Garcia-Amila M, Llena Sopena J, Hawkins P, Suire S, Okkenhaug K, Stark A, Grassi F, Bellucci M, Puccetti P, Santambrogio L, Macchiarulo A, Grohmann U, Pallotta MT

Year: 2020

High genetic and chemical diversity of wild hop populations from Central Italy with signals of a genetic structure influenced by both sexual and asexual reproduction

Riccioni C, Belfiori B, Sileoni V, Marconi O, Perretti G, Bellucci M, Rubini A

Year: 2020

Transfer of a mutant plant glutamate 1-semialdehyde aminotransferase gene from the nuclear to the plastid genome confers gabaculine resistance in tobacco

Bellucci M, De Marchis F, Pompa A, Micheli M, Gardi T, Rosellini D

Year: 2019

Synthesis, purification and analysis of new plant biopolymers

De Marchis F, Bellucci M, Aluigi A, Zattoni A, Roda B, Marassi V, Morosinotto T, Pompa A

Year: 2019

Unconventional protein secretion in plant cells: three cases study

De Marchis F, Bellucci M, Pallotta MT, Iacono A, Grohmann U, Pompa A

Year: 2019

Host-endosymbiont co-evolution shaped chloroplast translational regulation

De Marchis F, Pompa A, Ballottari M, Bellucci M

Year: 2019

Ovule gene expression analysis in sexual and aposporous apomictic Hypericum perforatum L. (Hypericaceae) accessions

Galla G, Basso A, Grisan S, Bellucci M, Pupilli F, Barcaccia G

Year: 2019

A portion of the apomixis locus of Paspalum simplex is microsyntenic with an unstable chromosome segment highly conserved among Poaceae

Galla G, Siena LA, Ortiz JP, Baumlein H, Barcaccia G, Pessino SC, Bellucci M, Pupilli F

Year: 2019

Genetic characterisation and agronomic and nutritional value of bitter vetch (Vicia ervilia), an under-utilised species suitable for low-input farming systems

Russi L, Acuti G, Trabalza-Marinucci M, Porta R, Rubini A, Damiani F, Cristiani S, Dal Bosco A, Martuscelli G, Bellucci M, Pupilli F

Year: 2019

Plastid Proteostasis: Relevance of Transcription, Translation, and Post-translational Modifications

Alagna F, Bellucci M, Leister D, Pompa A

Year: 2018

The vesicle trafficking regulator PN_SCD1 is demethylated and overexpressed in florets of apomictic Paspalum notatum genotypes

Bocchini M, Galla G, Pupilli F, Bellucci M, Barcaccia G, Ortiz JP, Pessino SC, Albertini E

Year: 2018

A single cystein-enriched phaseolin expressed in transplastomic tobacco plants accumulates as a biopolymer

Capecchi A, De Marchis F, Bellucci M, Fallarino F, Zattoni A, Marassi V, Roda B, Pompa A

Year: 2018

Expression of CLAVATA3 fusions indicates rapid intracellular processing and a role of ERAD

De Marchis F, Colanero S, Klein EM, Mainieri D, Prota VM, Bellucci M, Pagliuca G, Zironi E, Gazzotti T, Vitale A, Pompa A

Year: 2018

Erratum to "Expression of CLAVATA3 fusions indicates rapid intracellular processing and a role of ERAD" [Plant Sci. 271 (2018) 67-80]

De Marchis F, Colanero S, Klein EM, Mainieri D, Prota VM, Bellucci M, Pagliuca G, Zironi E, Gazzotti T, Vitale A, Pompa A

Year: 2018

Relationship between functions and intracellular localization of the immune checkpoint target indoleamine 2.3-dioxygenase 1

Iacono A, Pompa A, De Marchis F, Bellucci M, Grassi F, Grohmann U, Pallotta MT

Year: 2018

Structure, target-specificity and expression of PN_LNC_N13, a long non-coding RNA differentially expressed in apomictic and sexual Paspalum notatum

Ochogavía A, Galla G, Seijo JG, González AM, Bellucci M, Pupilli F, Barcaccia G, Albertini E, Pessino S

Year: 2018

Characterization of a single cystein-enriched phaseolin expressed in transplastomic tobacco plants

Zattoni A, Capecchi A, De Marchis F, Bellucci M, Fallarino F, Marassi V, Roda B, Pompa A

Year: 2018

Editorial: Plastid Proteostasis: Relevance of Transcription, Translation, and Post-translational Modifications

Alagna F, Bellucci M, Leister D, Pompa A

Year: 2017

The endoplasmic reticulum is a hub to sort proteins toward unconventional traffic pathways and endosymbiotic organelles

Bellucci M, De Marchis F, Pompa A

Year: 2017

Expression of the plant GSA gene from the plastid genome

Bellucci M, De Marchis F, Pompa A, Micheli M, Veronesi F, Rosellini D

Year: 2017

Unconventional Transport Routes of Soluble and Membrane Proteins and Their Role in Developmental Biology

Pompa A, De Marchis F, Pallotta MT, Benitez-Alfonso Y, Jones A, Schipper K, Moreau K, Zárský V, Di Sansebastiano GP, Bellucci M

Year: 2017

Identification and characterization of wild hop germplasm in Umbria region

Riccioni C, Belfiori B, Perretti G, Rubini A, Bellucci M

Year: 2017

Expression of human FVIII coagulation factor in plants

Scattini G, De Marchis F, Bellucci M, Matino D, Fallarino F, Pompa A

Year: 2017

Phaseolin expression in tobacco chloroplast reveals an autoregulatory mechanism in heterologous protein translation

De Marchis F, Bellucci M, Pompa A

Year: 2016

Chemical secretory pathway modulation in plant protoplasts

De Marchis F, Pompa A, Bellucci M

Year: 2016

Overexpression of the olive acyl carrier protein gene (OeACP1) produces alterations in fatty acid composition of tobacco leaves

De Marchis F, Valeri MC, Pompa A, Bouveret E, Alagna F, Grisan S, Stanzione V, Mariotti R, Cultrera N, Baldoni L, Bellucci M

Year: 2016

Alternative use of tobacco as a sustainable crop for seed oil, biofuel, and biomass

Grisan S, Polizzotto R, Raiola P, Cristiani S, Ventura F, di Lucia F, Zuin M, Tommasini S, Morbidelli R, Damiani F, Pupilli F, Bellucci M

Year: 2016

A mutant Synechococcus gene encoding glutamate 1-semialdehyde aminotransferase confers gabaculine resistance when expressed in tobacco plastids

Bellucci M, De Marchis F, Ferradini N, Pompa A, Veronesi F, Rosellini D

Year: 2015

Phaseolin expression in tobacco chloroplast reveals an autoregulatory mechanism in heterologous protein translation

De Marchis F, Bellucci M, Pompa A

Year: 2015

Increased oleic acid content in tobacco leaves due to the expression of an olive acyl carrier protein

De Marchis F, Valeri MC, Pompa A, Bouveret E, Alagna F, Grisan S, Stanzione V, Mariotti R, Cultrera N, Baldoni L, Bellucci M

Year: 2015

An autoregulatory mechanism modulates translation of heterologous proteins in tobacco chloroplast

Pompa A, Bellucci M, De Marchis F

Year: 2015

Isolation and molecular characterization of three acyl carrier protein genes in olive (Olea europaea L.)

Cultrera NGM, Alagna F, Mariotti R, De Marchis F, Pompa A, Bellucci M, Baldoni L

Year: 2014

Plastid Transformation in Sugar Beet: Beta vulgaris

De Marchis F, Bellucci M

Year: 2014

Obtainment of fertile and genetically stable transplastomic sugar beet plants over three generations

De Marchis F, Pompa A, Bellucci M

Year: 2014

Traffic of Human α-Mannosidase in Plant Cells Suggests the Presence of a New Endoplasmic Reticulum-to-Vacuole Pathway without Involving the Golgi Complex

De Marchis F, Bellucci M, Pompa A

Year: 2013

Unconventional pathways of secretory plant proteins from the endoplasmic reticulum to the vacuole bypassing the Golgi complex

De Marchis F, Bellucci M, Pompa A

Year: 2013

Overexpression of an olive acyl carrier protein (ACP) in tobacco tissuues.

De Marchis F, Pompa A, Cultrera N, Mariotti R, Alagna F, Baldoni L, Bellucci M

Year: 2013

The chloroplasts as platform for recombinant proteins production

Scotti N, Bellucci M, Cardi T

Year: 2013

The chloroplasts as platform for recombinant proteins production

Scotti N, Bellucci M, Cardi T

Year: 2013

Plastid proteostasis and heterologous protein accumulation in transplastomic plants

De Marchis F, Pompa A, Bellucci M

Year: 2012

Il debutto della zeolina

Vitale A, Bellucci M

Year: 2012

Production of human lysosomal alpha-mannosidase in transgenic tobacco plants

Beccari T, Balducci C, Pompa A, Stensland HM, Guaragno M, Pagliardini V, Menghini AR, Persichetti E, Bellucci M

Year: 2011

Human a-mannosidase produced in transgenic tobacco plants is processed in human alpha-mannosidosis cell lines

De Marchis F, Balducci C, Pompa A, Hilde R, Stensland MF, Guaragno M, Pagiotti R, Menghini AR, Persichetti E, Beccari T, Bellucci M

Year: 2011

A plant secretory signal peptide targets plastome-encoded recombinant proteins to the thylakoid

De Marchis F, Pompa A, Mannucci R, Morosinotto T, Bellucci M

Year: 2011

Enzyme Replacement Therapy: Production of Human ?-Mannosidase in Transgenic Tobacco Plants

De Marchis Francesca, Balducci Chiara, Pagiotti Rita, Arcioni Sergio, Beccari Tommaso, Bellucci Michele

Year: 2010

An engineered C-terminal disulfide bond can partially replace the phaseolin vacuolar sorting signal

Pompa A, De Marchis F, Vitale A, Arcioni S, Bellucci M

Year: 2010

Endoplasmic reticulum signal peptide enhances folding of a chimeric protein when expressed in chloroplast

Pompa Andrea, De Marchis Francesca, Mannucci Roberta, Bellucci Michele

Year: 2010

Genetic transformation of the sugar beet plastome

De Marchis F, Wang Y, Stevanato P, Arcioni S, Bellucci M

Year: 2009

Plant-based strategies aimed at expressing HIV antigens and neutralizing antibodies at high levels. Nef as a case study

Marusic C, Vitale A, Pedrazzini E, Donini M, Frigerio L, Bock R, Dix PJ, McCabe MS, Bellucci M, Benvenuto E

Year: 2009

Agrobacterium mediated genetic transformation of alfalfa

Bellucci M, De Marchis F, Arcioni S

Year: 2008

The human immunodeficiency virus antigen Nef forms protein bodies in leaves of transgenic tobacco when fused to zeolin

De Virgilio M, De Marchis F, Bellucci M, Mainieri D, Rossi M, Benvenuto E, Arcioni S, Vitale A

Year: 2008

Protein domains involved in assembly in the endoplasmic reticulum promote vacuolar delivery when fused to secretory GFP, indicating a protein quality control pathway for degradation in the plant vacuole

Foresti O, De Marchis F, de Virgilio M, Klein EM, Arcioni S, Bellucci M, Vitale A

Year: 2008

Zeolin is a recombinant storage protein that can be used to produce value-added proteins in alfalfa (Medicago sativa L.)

Bellucci M, De Marchis F, Arcioni S

Year: 2007

Zeolin is a recombinant storage protein with different solubility and stability properties according to its localization in the endoplasmic reticulum or in the chloroplast

Bellucci M, De Marchis F, Nicoletti I, Arcioni S

Year: 2007

Cytoplasm and chloroplasts are not suitable subcellular locations for ß-zein accumulation in transgenic plants

Bellucci M, De Marchis F, Mannucci R, Bock R, Arcioni S

Year: 2005

Transformation of Lotus corniculatus plants with Escherichia coli asparagines synthetase A: effect on nitrogen assimilation and plant development

Bellucci M, Ederli L, De Marchis F, Pasqualini S, Arcioni S

Year: 2004

Zeolin, a new recombinant storage protein constructed using maize à'Æ'×-zein and bean phaseolin

Mainieri D, Rossi M, Archinti M, Bellucci M, De Marchis F, Vavassori S, Pompa A, Arcioni S, Vitale A

Year: 2004

Cytomixis in Pollen Mother Cells of Medicago sativa L

Bellucci M, Roscini C, Mariani A

Year: 2003

Jellyfish green fluorescent protein as a useful reporter in Medicago sativa L. for transient expression and stable transformation

Bellucci Michele, De Marchis Francesca, Mannucci Roberta, Arcioni Sergio

Year: 2003

Analisi della diffusione ambientale di polline transgenico di leguminose foraggere

De Marchis F, Bellucci M, Arcioni S

Year: 2003

Measuring gene flow from two birdsfoot trefoil (Lotus corniculatus) field trials using transgenes as tracer markers

De Marchis Francesca, Bellucci Michele, Arcioni Sergio

Year: 2003

La biotecnologia e il miglioramento genetico delle piante foraggere

Bellucci M, Arcioni S

Year: 2002

Correct balance of the protein content in food and fodder crops through genetic engineering

Bellucci M, Arcioni S

Year: 2002

Plant DNA methylation and gene expression

Bellucci M, Paolocci F, Damiani F, Arcioni S

Year: 2002

Zein accumulation in forage species (Lotus corniculatus and Medicago sativa) and coexpression of gamma-zein:KDEL and beta-zein:KDEL polypeptides in tobacco leaf

Bellucci Michele, Alpini Angelica, Arcioni Sergio

Year: 2002

The synthesis of condensed tannin in Lotus corniculatus: production and characterisation of polymorphic isogenic lines

Turchetti V, Tosti N, Ragano Caracciolo M, Bellucci M, Paolocci F, Damiani F

Year: 2002

Metabolic regulation and gene expression of root phosphoenolpyruvate carboxylase by different nitrogen sources

Pasqualini S, Ederli L, Piccioni C, Batini P, Bellucci M, Arcioni S, Antonielli M

Year: 2001

Expression of maize gamma-zein and beta-zein genes in transgenic Nicotiana tabacum and Lotus corniculatus

Bellucci M, Alpini A, Arcioni S

Year: 2000

Accumulation of maize γ-zein and γ-zein: KDEL to high levels in tobacco leaves and differential increase of BiP synthesis in transformants

Bellucci M, Alpini A, Paolocci F, Cong L, Arcioni S

Year: 2000

Transcription of a maize cDNA in Lotus corniculatus is regulated by T-DNA methylation and transgene copy number

Bellucci M, Alpini A, Paolocci F, Damiani F, Arcioni S

Year: 1999

Variation for polyphenol oxidase activity in stems of Medicago species

Bellucci M, Pupilli F, Arcioni S

Year: 1999

Differential expression of a gamma-zein gene in Medicago sativa, Lotus corniculatus and Nicotiana tabacum

Bellucci Michele, Lazzari Barbara, Viotti Angelo, Arcioni Sergio

Year: 1997

Inhibition of Proteolitic Enzymes from Pseudomonas fluorescens ATTC 948 and Angiotensin I-Converting Enzyme by Peptides from Zein, Hordein and Gluten Hydrolizates

Gobbetti M, Smacchi E, Corsetti A, Bellucci M

Year: 1997

Genetic control of somatic embryogenesis in alfalfa (Medicago sativa L. cv. Adriana)

Crea F, Bellucci M, Damiani F, Arcioni S

Year: 1995