Benedetta Margiotta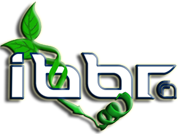 ---
CV BENEDETTA MARGIOTTA
CNR Institute of Biosciences and Bioresources, Via Amendola 165/A, 70126, Bari
benedetta.margiotta@igv.cnr.it
Present Position
•Senior researcher
Education and training
•Senior researcher at the CNR- IBBR (former Institute of Plant Genetics), Bari, Italy (2001)
•Researcher at the Germplasm Institute, CNR-IdG, Bari, Italy (1986);
•Professional qualification in Biology (1984);
•Training in Biology (physiology seed germination, seed ageing) at the Germplasm Institute, CNR-IdG, Bari (1982-1986);
•University Degree in Biology (University of Bari).
Work Experiences
(from 2014 back to 1986)
•Scientific leader of research unit in 25 national and international projects sponsored by private/public Institutions.
•Scientific leader of joint projects: CNR-CSIRO Australia, CNR-CAS China
•Collaborator to 12 national research projects.
•Invited speaker and chairman at national and international meetings.
•Reviewer for 20 scientific journals.
•Reviewer of research projects on behalf of the Italian Ministry of Education, University and Research (MIUR) and of Higher Formation projects for the Regional Agency for Technology and Innovation of Puglia (ARTI), Italy.
•Supervisor of graduate student, PhD students, Post Doc, foreigner visitors.
•Tutor and scientific leader of training fellowships granted by National and International Institutions.
•Teaching activity at University of Basilicata, Faculty of Science (2008-2009).
•Visiting scientist at CSIRO Plant Industry GQRL in Canberra and Sydney and Tamworth Agricultural Institute, Calala Lane, Australia (2000; 2002).
•Delegate for the CNR Bari Research Area at Assindustria of Bari and Foggia.
•Member and Secretary of the Scientific Board of CNR Germplasm Institute, CNR-IdG, Bari (1997-2001).
•Member of Scientific Societies and of scientific board of National and International Congress.
Research Projects
•leader of the Cereal Section in the project "Recupero, caratterizzazione, salvaguardia e valorizzazione di leguminose e cereali da granella e foraggio in Puglia"- SaVeGraINPuglia - Programma sviluppo rurale 2007-2013 Reg. CE 1698/2005 asse II Misura 214, Azione 4, sub azione a) Progetti integrati per la Biodiversità (2013-2015).
•leader of the research unit within the project "Sviluppo di un modello per l'innovazione e la sostenibilità della filiera del frumento duro biologico della Capitanata", GRANOBIO (OIGA DM 18829/7818, D.M. 1871) (2011-2012).
•leader of the research unit within the project, Public-private laboratory of "GENomica per caratteri di importanza AGROnomica in frumento duro: identificazione di geni utili, analisi funzionale e selezione assistita con marcatori molecolari per lo sviluppo della filiera sementiera nazionale" AGROGEN - Italian Ministry of Education, University and Research (MIUR) DM 18092 (2007-2010).
•leader of the joint research projects, CNR-IBBR (former CNR-IGV-Bari) and CSIRO Plant Industry (Canberra, Au) "Identification of new genes related with pasta quality in durum wheat germplasm" (2004-2006) and "New international standards and markers for wheat quality" (1998-2000).
•leader of the research unit within the CNR-IGV projects (2000-2004).
Author/co-author of about 149 short papers, extended abstracts peer-reviewed and published in the conference proceedings, full papers published on International Journal with IF, four book chapters.
Fields of interest
Genetic resources
•Evaluation, utilization and protection of genetic resources (wild and cultivated grass);
•genetic variation and characterization of kernel proteins (seed storage proteins and waxy proteins) in wheat and related species by biochemical, molecular, proteomic approaches;
•genetic diversity analysis in natural populations of grass family from coastal environments (coastal and inland saline vegetation).
Quality
•Relationships among composition, structure and qualitative aspects of kernel proteins;
•Qualitative/quantitative evaluation of technological properties of flour/semolina in bread and durum wheat;
Genetics and breeding
• variety identification, wheat genetics, genetic improvement of cultivated wheat;
• genetic relationships in Triticum and closely related genera (Poaceae family);
• analysis of segregating populations and production of wheat breeding and pre-breeding lines.
Selected paper
Sissons M., Pleming D., Margiotta B., D'Egidio M.G., D.Lafiandra (2014) Effect of the introduction of D-genome related wheat proteins on durum wheat pasta and bread making quality. Crop and Pasture Science 65, 1: 27-37.
Margiotta B., Colaprico G., M. Urbano (2014) Polymorphism of high M r glutenin subunits in wild emmer Triticum turgidum subsp. dicoccoides: chromatographic, electrophoretic separations and PCR analysis of their encoding genes. Genet. Resour. Crop. Evol., 61:331-343.
Margiotta B., Colaprico G., Urbano M., Tomaselli V. (2013) 22nd European Vegetation Survey - International Workshop, (2013), April 9-11, ISBN: 978-88-908391-0-8.
Margiotta B., Colaprico G., Urbano M., Tommasi F., Tomaselli V. (2013) 2nd FIP International Conference, April 11, ISBN 978-88-908391-1-5.
Jonnala R.S.1, MacRitchie F., Herald T.J., Lafiandra D., Margiotta B., M. Tilley (2010). Protein and Quality Characterization of Triticale Translocation Lines in Bread Making. Cereal Chem. 87, 6, 546-552.
Muccilli V., Cunsolo V., Saletti R., Foti S., Margiotta B., Scossa F., Masci S. and D. Lafiandra. (2010). Characterisation of a specific class of typical low molecular weight glutenin subunits of durum wheat by a proteomic approach J. Cereal Sci., 51, 1, 134-139.
Margiotta B., Urbano M., Colaprico G. and D. Lafiandra. (2009). Identification and characterization of HMW-GSs present in a Chinese bread wheat variety. In Proceedings of Xth International Gluten Workshop Clermont Ferrand, FRANCE 7th, 8th and 9th of September 2009, pp.210-212. ISBN2738012817.
M.R. Pirozi, B. Margiotta, D. Lafiandra and F. MacRitchie. (2008). Composition of polymeric proteins and bread-making quality of wheat lines with allelic HMW-GS differing in number of cysteines. J. Cereal Sci. , vol. 48 (1): 117-122.
Lafiandra D., Ceoloni C., Carozza R., Margiotta B., Urbano M., Colaprico G. and M. G. D'Egidio. (2007). Introduction Of D-Genome Related Gluten Proteins Into Durum Wheat. In: Wheat Production in Stressed Environments, published by Springer, Eds. H. T. Buck, J. E. Nisi and N. Salomón, v.12, pp.449-454.
Monari A. M., Simeone M. C., Urbano M., Margiotta B., Lafiandra D. (2005). Molecular characterization of new waxy mutants identified in bread and durum wheat. Theor appl. Genet.110: 1481-1489.
Selected Publications
(full list available at CNR People)
Presentazione dei risultati dei progetti integrati per la biodiversità. Progetto Savegrain

Margiotta B, Laghetti G, Piergiovanni AR
Year: 2019

Partecipazione alla "Settimana della Biodiversità Pugliese" Bari 20-24 maggio 2019

Margiotta B, Piergiovanni AR, Urbano M, Finetti-Sialer MM, Tomaselli V, Stimolo L, Campanella G, Rapanà N, De Paola D, Fornarelli N
Year: 2019

Leguminose, cereali e foraggere: un catalogo della biodiversità pugliese

Margiotta B, Laghetti G, Piergiovanni AR
Year: 2018

CNR-IBBR Attività di coordinamento ed organigramma del capofila

Margiotta B, Lioi L, Finetti Sialer M, Urbano M, Tomaselli V, Bisignano V, Polignano GB, Colaprico G, Cataldo P, Scarascia M, Campanella G, Stimolo L, Cifarelli S, Losavio FP, Rapanà N, Veronico G, Tricarico A, Livorti M, Fortunato R, Fornarelli N, Piergiovanni AR, Laghetti G
Year: 2018

Partecipazione alla "Settimana della Biodiversità Pugliese" Bari 20-26 maggio 2018

Margiotta B, Piergiovanni AR, Urbano M, Laghetti G, Stimolo L, Campanella G, Scarascia M, Cataldo P, Fornarelli N
Year: 2018

Grano buono di Rutigliano: caratterizzazione, tutela e valorizzazione

Mastrorilli M, Palumbo AD, Sanitate N, De Mastro G, Verdini L, Margiotta B, Urbano M, Piergiovanni AR
Year: 2018

Savegrainpuglia: un bilancio delle attività svolte

Piergiovanni AR, Margiotta B
Year: 2018

Rilevazione e identificazione dei virus presenti nelle varietà locali di cereali

Rapanà N, Colaprico G, Urbano M, Margiotta B, Finetti-Sialer M
Year: 2018

Production and molecular characterization of bread wheat lines with reduced amount of α-type gliadins

Camerlengo F, Sestili F, Silvestri M, Colaprico G, Margiotta B, Ruggeri R, Lupi R, Masci S, Lafiandra D
Year: 2017

SaVeGraINPuglia for safeguarding legume, cereal and forage landraces from Apulia region (Italy)

Laghetti G, Piergiovanni AR, Margiotta B
Year: 2017

Genetic diversity and phenetic analysis in wheat (Triticum turgidum subsp. durum and Triticum aestivum subsp. aestivum) landraces based on SNP markers

Mangini G, Margiotta B, Marcotuli I, Signorile MA, Gadaleta A, Blanco A
Year: 2017

Presentazione progetto SaVeGraINPuglia

Margiotta B
Year: 2017

Presentazione risultati SaVeGraINPuglia

Margiotta B
Year: 2017

Partecipazione alla "Settimana della biodiversità pugliese di interesse agricolo e alimentare" Bari 18-26 maggio 2017

Margiotta B, Laghetti G, Piergiovanni AR, Lioi L, Urbano M, Stimolo L, Campanella G, Scarascia M, Cataldo P, Cifarelli S
Year: 2017

In Puglia la valorizzazione di leguminose, cereali e foraggere

Margiotta B, Laghetti G, Piergiovanni AR, Lioi L, Urbano M, Tomaselli V, Finetti Sialer M, Bisignano V, Polignano G, Mita G, Santino A, Leonetti P, Pantaleo A, De Vita P, Pecorella S, De Mastro G, Ruta C, Cazzato E, Blanco A, Mangini G, Simeone R, Ricciardi L, Accogli R, Mattia C, Creanza G, Guida D, Abrusci V, Abrusci G, Lotti C, Capurso A, Drago S, Spoto G, Raffa A, Stasolla F, Dalfino G, Magnatta M, Razionale V, Papa MR, Ferrarese MC, Zema M, Belliggiano A, Panarese F, Racano E, Intini M
Year: 2017

Leguminose, cereali, foraggere di Puglia. Fonti storiche

Piergiovanni AR, Laghetti G, Margiotta B
Year: 2017

World Bank 2017. Enabling the Business of Agriculture 2017

World Bank Group
Year: 2017

Banca dati SaVeGraINPuglia

Margiotta B, Laghetti G, Piergiovanni AR, Spoto G, Drago S
Year: 2016

Caratterizzazione, tutela e valorizzazione del "Grano buono di Rutigliano".

Mastrorilli M, Palumbo AD, Sanitate N, De Mastro G, Verdini L, Tedone L, Margiotta B, Urbano M, Piergiovanni AR, Colaprico G
Year: 2016

Indagini storico-bibliografiche e raccolta di leguminose e cereali tipiche della regione Puglia.

Direnzo P, Lucarelli R, Veronico G, Margiotta B, Piergiovanni AR, Laghetti G
Year: 2015

Identificazione di virus presenti nelle landraces di cereali in Italia meridionale

Finetti-Sialer MM, Ratti C, Urbano M, Margiotta B
Year: 2015

SaVeGraINPuglia: a project to safeguard legume, cereal and forage landraces of Apulia region

Laghetti G, Bisignano B, Campanella G, Casini G, Cataldo P, Cifarelli S, Colaprico G, De Virgilio M, Direnzo P, Finetti Sialer M, Lioi L, Losavio F, Polignano GB, Scarascia M, Stimolo L, Tomaselli V, Urbano M, Veronico G, Piergiovanni AR, Margiotta B
Year: 2015

CNR-IBBR Attività di coordinamento e organigramma del capofila

Laghetti G, Bisignano B, Campanella G, Casini G, Cataldo P, Cifarelli S, Colaprico G, DE Virgilio M, Direnzo P, Finetti Sialer M, Lioi L, Losavio FP, Polignano GB, Scarascia M, Stimolo L, Tomaselli V, Urbano M, Veronico G, Piergiovanni AR, Margiotta B
Year: 2015

Recupero, caratterizzazione, salvaguardia e valorizzazione di leguminose, cereali da granella e foraggio in Puglia: progetto SaVeGraINPuglia

Piergiovanni AR, Laghetti G, Margiotta B
Year: 2015

Indagini territoriali per il reperimento di germoplasma (cereali e leguminose) in alcune aree naturali protette della Puglia

Tomaselli V, Veronico G, Piergiovanni AR, Urbano M, Margiotta B
Year: 2015

SaVeGRAINPuglia: recupero, caratterizzazione, salvaguardia e valorizzazione di leguminose e cereali da granella e foraggio in Puglia

Laghetti G, Bisignano V, De Virgilio M, Finetti Sialer M, Lioi L, Maruca G, Tomaselli V, Urbano M, Piergiovanni AR, Margiotta B
Year: 2014

Multidisciplinary approach for characterisation and Valorisation of legume and cereal genetic resources

Piergiovanni AR, Lioi L, Bisignano V, Urbano M, Margiotta B
Year: 2014

Effect of the introduction of D-genome related gluten proteins on durum wheat pasta and bread making quality

Sissons M, Pleming D, Margiotta B, D'Egidio MG, Lafiandra D
Year: 2014

Studio preliminare su due alofite perenni in alcune aree umide costiere pugliesi

Margiotta B, Colaprico G, Urbano M, Tommasi F, Tomaselli V
Year: 2012

Protein and quality characterization of Triticale translocation lines in breadmaking

Jonnala RS, Macritchie F, Herald TJ, Lafiandra D, Margiotta B, Tilley M
Year: 2010

Characterisation of a specific class of typical low molecular weight glutenin subunits of durum wheat by a proteomic approach

Muccilli V, Cunsolo V, Saletti R, Foti S, Margiotta B, Scossa F, Masci S, Lafiandra D
Year: 2010

Introduction of D-genome related gluten proteins into durum wheat

Lafiandra D, Ceoloni C, Carozza R, Margiotta B, Urbano M, Colaprico G, D'Egidio MG
Year: 2007

The genetics of wheat gluten proteins: An overview

Lafiandra D, Masci R, D'Ovidio D, Margiotta B
Year: 2000

Effect of high temperatures during grain filling on the amount of insoluble proteins in durum wheat

Ciaffi M, Margiotta B, Colaprico G, De Stefanis E, Sgrulletta D, Lafiandra D
Year: 1995