Luciana Baldoni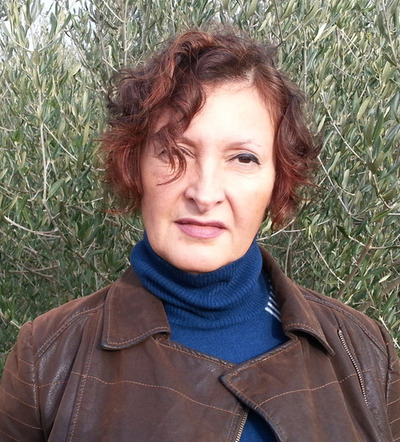 ---
National Research Council - Institute of Biosciences and Bioresources (CNR-IBBR), Division of Perugia, Via Madonna Alta, 130 - 06128 Perugia, Italy
Research interests: Olive genomics, evaluation of genetic resources, breeding
Main focus of the research includes the biology, genetics, genomics and breeding of olive (Olea europaea L.), with current activities carried out on:
characterizing genes and regulatory elements involved in important metabolic pathways (oil accumulation, secoiridoid synthesis, fruit ripening),
sequencing and analysing fruit and flower transcriptomes,
evaluating plant response to biological (Bactrocera oleae, Spilocaea oleagina) and environmental (drought, salt) stresses,
analysing sexual reproduction (incompatibility system) and vegetative propagation (adventitious root formation),
developing new SNP and SSR markers,
genotyping and phenotyping cultivated and wild olives,
identifying functional markers and QTLs by genetic mapping,
association mapping of stress resistance and adaptation,
testing varietal composition and detecting frauds in olive oil by DNA-based markers,
participating to the olive genome sequencing,
cross breeding aimed at selecting drought/salt tolerant rootstocks, modifying tree architecture, reducing energy intakes and producing bioactive compounds (more than 1.000 cross-pollinated seedlings under selection),
conserving and phenotyping a wide collection of olive genotypes (about 500), including varieties, wild plants and related sub-species.
Research Group:
Nicolò Cultrera - Researcher
Roberto Mariotti - Research Assistant
Saverio Pandolfi - Research Assistant
Current main projects
2016-2019. OLIVE4CLIMATE - Climate Change Mitigation through a Sustainable Supply Chain for the Olive Oil Sector (LIFE15 CCM/IT/000141)
2015-2019. BeFOre - Establishing common protocols for the conservation and evaluation of the olive genetic resources (European Project H2020-MSCA-RISE-2014).
2011-2015. OLEA - Olive Genomics and Breeding, responsible for 'Olive germplasm characterization and breeding' (MIPAAF).
2014-2017. SAFE&SMART - Development of new molecular tools to detect pathogens on food products (MIUR, Cluster CL.A.N.).
2013-2015. 'Development of methods to control olive oil and olive fruits authenticity and quality' (UNAPROL).
2013-2015. - TiBorG - 'Establishing olive cultivation in areas previously occupied by tobacco', Amerolio - 'Developing new strategies of olive cultivation in Southern Umbria by the use of traditional varieties', Inside Olive Oil - 'Molecular characterization of extra virgin olive oils', and Pollinator - 'Evaluating the best pollinators for the Umbria varieties' (PSR projects, Umbria).
Research Activities
Participation and scientific coordination of more than 20 international and national research projects
Invited speaker and chairperson at international and national congresses
Attendance in scientific committees of national and international congresses
Participation at advisory panels for the evaluation of EU research proposals
Advisor of numerous national and international post doc researchers and research fellows
Supervisor of undergraduate, master and PhD students
Teaching in national and international theoretical and practical courses
Collaboration with universities and research institutes at national level and throughout numerous countries in Europe, America and Asia
Provider of molecular analysis for cultivars/clones identification and for the assessment of olive oil varietal composition
Member of national and international scientific societies and academies
Ad Hoc reviewer for 15 scientific journals
You may find main publications at the following URL:
https://scholar.google.it/citations?user=hjI3zBUAAAAJ&hl=it
Selected Publications
(full list available at CNR People)
Usefulness of a New Large Set of High Throughput EST-SNP Markers as a Tool for Olive Germplasm Collection Management

Belaj A, De la Rosa R, Lorite IJ, Mariotti R, Cultrera NG, Beuzón CR, González-Plaza JJ, Muñoz-Mérida A, Trelles O, Baldoni L
Year: 2018

Venetian olive (Olea europaea) germplasm: disclosing the genetic identity of locally grown cultivars suited for typical extra virgin oil productions

Hmmam I, Mariotti R, Ruperti B, Cultrera N, Baldoni L, Barcaccia G
Year: 2018

Biochemical and molecular profiling of unknown olive genotypes from central Italy: determination of major and minor components

Mousavi S, Stanzione V, Mencuccini M, Baldoni L, Bufacchi M, Mariotti R
Year: 2018

The transcriptional response to the olive fruit fly (Bactrocera oleae) reveals extended differences between tolerant and susceptible olive (Olea europaea L.) varieties

Grasso F, Coppola M, Carbone F, Baldoni L, Alagna F, Perrotta G, Pérez-Pulido AJ, Garonna A, Facella P, Daddiego L, Lopez L, Vitiello A, Rao R, Corrado G
Year: 2017

The eastern part of the Fertile Crescent concealed an unexpected route of olive (Olea europaea L.) differentiation

Mousavi S, Mariotti R, Bagnoli F, Costantini L, Cultrera NG, Arzani K, Pandolfi S, Vendramin GG, Torkzaban B, Hosseini-Mazinani M, Baldoni L
Year: 2017

The first molecular identification of an Olive collection applying standard simple sequence repeats and novel expressed sequence tag markers

Mousavi S, Mariotti R, Regni L, Nasini L, Bufacchi M, Pandolfi S, Baldoni L, Proietti P
Year: 2017

Elucidation of the genetic architecture of self-incompatibility in olive: Evolutionary consequences and perspectives for orchard management

Saumitou-Laprade P, Vernet P, Vekemans X, Billiard S, Gallina S, Essalouh L, Mhaïs A, Moukhli A, El Bakkali A, Barcaccia G, Alagna F, Mariotti R, Cultrera NG, Pandolfi S, Rossi M, Khadari B, Baldoni L
Year: 2017

Transcript Analysis and Regulative Events during Flower Development in Olive (Olea europaea L.)

Alagna F, Cirilli M, Galla G, Carbone F, Daddiego L, Facella P, Lopez L, Colao C, Mariotti R, Cultrera N, Rossi M, Barcaccia G, Baldoni L, Muleo R, Perrotta G
Year: 2016

Genetic mapping and detection of quantitative trait loci

Baldoni L, Khadari B, De La Rosa R
Year: 2016

Overexpression of the olive acyl carrier protein gene (OeACP1) produces alterations in fatty acid composition of tobacco leaves

De Marchis F, Valeri MC, Pompa A, Bouveret E, Alagna F, Grisan S, Stanzione V, Mariotti R, Cultrera N, Baldoni L, Bellucci M
Year: 2016

Characterizing ancient and local olive germplasm from Montenegro

Lazović B, Adakalić M, Pucci C, Perović T, Bandelj D, Belaj A, Mariotti R, Baldoni L
Year: 2016

Development, evaluation, and validation of new EST-SSR markers in olive (Olea europaea L.)

Mariotti R, Cultrera NG, Mousavi S, Baglivo F, Rossi M, Albertini E, Alagna F, Carbone F, Perrotta G, Baldoni L
Year: 2016

Olive fruits infested with olive fly larvae respond with an ethylene burst and the emission of specific volatiles

Alagna F, Kallenbach M, Pompa A, De Marchis F, Rao R, Baldwin IT, Bonaventure G, Baldoni L
Year: 2015

Increased oleic acid content in tobacco leaves due to the expression of an olive acyl carrier protein

De Marchis F, Valeri MC, Pompa A, Bouveret E, Alagna F, Grisan S, Stanzione V, Mariotti R, Cultrera N, Baldoni L, Bellucci M
Year: 2015

Polymorphisms in the AOX2 gene are associated with the rooting ability of olive cuttings

Hedayati V, Mousavi A, Razavi K, Cultrera N, Alagna F, Mariotti R, Hosseini-Mazinani M, Baldoni L
Year: 2015

Machine Learning Based Classification of Microsatellite Variation: An Effective Approach for Phylogeographic Characterization of Olive Populations

Torkzaban B, Kayvanjoo AH, Ardalan A, Mousavi S, Mariotti R, Baldoni L, Ebrahimie E, Ebrahimi M, Hosseini-Mazinani M
Year: 2015

Genomics in olive: applications and perspectives

Baldoni L
Year: 2014

Isolation and molecular characterization of three acyl carrier protein genes in olive (Olea europaea L.)

Cultrera NGM, Alagna F, Mariotti R, De Marchis F, Pompa A, Bellucci M, Baldoni L
Year: 2014

Current status of conservation, evaluation and usefulness of wild olive germplasm

De La Rosa R, Klepo T, Arias-Calderon R, Toumi A, Dominguez-Garcia MC, Leon L, Belaj A, Mariotti R, Baldoni L, Satovic Z, Atienza SG, Martin A
Year: 2014

Proteome regulation during Olea europaea fruit ripening

Bianco L, Alagna F, Baldoni L, Finnie C, Svensson B, Perrotta G
Year: 2013

Olive phenolic compounds: metabolic and transcriptional profiling during fruit development

Alagna F, Mariotti R, Panara F, Urbani S, Veneziani G, Esposto S, Taticchi A, Rosati A, Rao R, Perrotta G, Servili M, Baldoni L
Year: 2012

Selective recognition of DNA from olive leaves and olive oil by PNA and modified-PNA microarrays

Rossi S, Calabretta A, Tedeschi T, Sforza S, Arcioni S, Baldoni L, Corradini R, Marchelli R
Year: 2012

Identification of new polymorphic regions and differentiation of cultivated olives (Olea europaea L.) through plastome sequence comparison

Mariotti R, CULTRERA NG M, MUÑOZ DÍEZ C, Baldoni L, Rubini A
Year: 2010

A consensus list of microsatellite markers for olive genotyping

Baldoni L, Cultrera N, Mariotti R, Ricciolini C, Arcioni S, Vendramin GG, Buonamici A, Porceddu A, Sarri V, Ojeda M, Trujillo I, Rallo L, Belaj A, Perri E, Salimonti A, Muzzalupo I, Casagrande A, Lain O, Messina R, Testolin R
Year: 2009

Genetic modification of agronomic traits in Fruit Crops

Baldoni L, Rugini E
Year: 2002