Clemente Capasso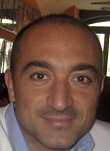 ---
Name: Clemente Capasso
Date and Place of Birth: 22.07.1965, Napoli, Italy
Address: Institute of Biosciences and BioResources, National Research Council, - Via Pietro Castellino 111- 80131, Napoli, Italy,
Tel: ++39 0816132558,
E-mail: clemente.capasso@ibbr.cnr.it
Education and Training
(From 1992-present)
1992 Achieved the master degree in Biology cum laude at University of Naples "Federico II".
1993-1994 Post-lauream training: University Federico II of Naples, Department of Evolutionary and Comparative Biology. Mentor: Prof. Elio Parisi.-Works on metallothioneins (MTs) in marine and terrestrial organisms
1993-1994 Awarded a C.N.R. fellowship: CNR. Institute of Protein Biochemistry and Enzymology of Naples. Mentor: Prof. Elio Parisi. Continues work on MTs.
1/10/1994-1/12/1994 Visiting Scientist: Biological Station of Roscoff (France, CNR/CNRS cooperation). Works on metal-binding proteins in bacteria.
1995-1996 Awarded a CNR fellowship: University of Genova, Italy. Works on protein crystallization (serine proteinases, superoxide dismutase and hexokinase).
1/10/1996-31/12/2013 Researcher at CNR-Institute of Protein Biochemistry and Enzymology, Naples, Italy. Principal investigator of the scientific project: "Cloning, heterologous expression and structure of proteins and enzymes from Antarctic organisms". Works on multigene family proteins (metallothioneins, aspartic proteinases and carbonic anhydrases).
12/05/1997-09/07/1997 Visiting Scientist: School of Molecular and Medical Biosciences, University College, Cardiff. Works on expression of heterologous proteins (MTs and aspartic proteinases) in E. coli.
2003-2004 Research Associate: University of Southern California Keck School of Medicine, Los Angeles, CA. Works on human 5-lipoxygenase.
1/12/2014-present Researcher at CNR- Institute of Biosciences and Bioresources (IBBR). Principal Principal investigator of the scientific projects: 1) Evolution, adaptation and biodiversity of carbonic anhydrases from Antarctic organisms; 2) Capture of the CO2 from flue gases by using enzymes from moderately thermophilic microorganisms.
Scientific Activities
Clemente Capasso obtained his MSc in biology cum laude at the University of Naples 'Federico II' (Italy). His research interest at the Italian National Research Council (CNR; Rome, Italy) from 1992 to date has been the study of the structure/function relationship of both native and recombinant proteins from terrestrial and marine organisms. In particular, he studied metallothioneins and aspartic proteinases in Echinoderms and Antarctic fish. This research activity has allowed him to acquire extensive knowledge of most protein purification procedures as well as kinetic, chemical-physical and structural characterization of enzymes. He also has experience with molecular biology techniques, such as nucleic acids isolation, cloning and expression of recombinant proteins and enzymes in Escherichia coli. Recently, his research activity has been focused on the investigation of enzymes involved in the hydration of CO2 (carbonic anhydrases) in extremophilic microorganisms. The preliminary results of this study are helpful in developing new methodologies for the use of enzymatic systems in biotechnologies. All of these activities have led to more than 75 publications in peer-reviewed journals. He has a long and strong scientific background, developed over 15 years of experience acquired by intense training in Italian and international laboratories. He is the Associate Editor of Journal of Enzyme Inhibition and Medicinal Chemistry, and is on the Editorial Board of the journal Expert Opinion on Therapeutic Patents.
Publications, Books and Articles
1. Vullo D, Kupriyanova EV, Scozzafava A, Capasso C, Supuran CT. Anion inhibition study of the beta-carbonic anhydrase (CahB1) from the cyanobacterium Coleofasciculus chthonoplastes (ex-Microcoleus chthonoplastes). Bioorg Med Chem, 2014;22:1667-1671
2. Vullo D, Flemetakis E, Scozzafava A, Capasso C, Supuran CT. Anion inhibition studies of two alpha-carbonic anhydrases from Lotus japonicus, LjCAA1 and LjCAA2. J Inorg Biochem, 2014;136:67-72
3. Vullo D, Del Prete S, Osman SM, Scozzafava A, Alothman Z, Supuran CT, Capasso C. Anion inhibition study of the beta-class carbonic anhydrase (PgiCAb) from the oral pathogen Porphyromonas gingivalis. Bioorg Med Chem Lett, 2014;24:4402-4406
4. Vullo D, Del Prete S, Osman SM, De Luca V, Scozzafava A, Alothman Z, Supuran CT, Capasso C. Sulfonamide inhibition studies of the delta-carbonic anhydrase from the diatom Thalassiosira weissflogii. Bioorg Med Chem Lett, 2014;24:275-279
5. Vullo D, Del Prete S, Osman SM, De Luca V, Scozzafava A, Alothman Z, Supuran CT, Capasso C. Sulfonamide inhibition studies of the gamma-carbonic anhydrase from the oral pathogen Porphyromonas gingivalis. Bioorg Med Chem Lett, 2014;24:240-244
6. Rodrigues GC, Feijo DF, Bozza MT, Pan P, Vullo D, Parkkila S, Supuran CT, Capasso C, Aguiar AP, Vermelho AB. Design, synthesis, and evaluation of hydroxamic acid derivatives as promising agents for the management of Chagas disease. J Med Chem, 2014;57:298-308
7. Prete SD, Vullo D, Osman SM, Scozzafava A, AlOthman Z, Capasso C, Supuran CT. Sulfonamide inhibition study of the carbonic anhydrases from the bacterial pathogen Porphyromonas gingivalis: the beta-class (PgiCAb) versus the gamma-class (PgiCA) enzymes. Bioorg Med Chem, 2014;22:4537-4543
8. Pisani A, Sabbatini M, Riccio E, Rossano R, Andreucci M, Capasso C, De Luca V, Carginale V, Bizzarri M, Borrelli A, Schiattarella A, Santangelo M, Mancini A. Effect of a recombinant manganese superoxide dismutase on prevention of contrast-induced acute kidney injury. Clin Exp Nephrol, 2014;18:424-431
9. Nishimori I, Vullo D, Minakuchi T, Scozzafava A, Osman SM, AlOthman Z, Capasso C, Supuran CT. Anion inhibition studies of two new beta-carbonic anhydrases from the bacterial pathogen Legionella pneumophila. Bioorg Med Chem Lett, 2014;24:1127-1132
10. Nishimori I, Vullo D, Minakuchi T, Scozzafava A, Capasso C, Supuran CT. Sulfonamide inhibition studies of two beta-carbonic anhydrases from the bacterial pathogen Legionella pneumophila. Bioorg Med Chem, 2014;22:2939-2946
11. Migliardini F, De Luca V, Carginale V, Rossi M, Corbo P, Supuran CT, Capasso C. Biomimetic CO2 capture using a highly thermostable bacterial alpha-carbonic anhydrase immobilized on a polyurethane foam. J Enzyme Inhib Med Chem, 2014;29:146-150
12. Del Prete S, Vullo D, Scozzafava A, Capasso C, Supuran CT. Cloning, characterization and anion inhibition study of the delta-class carbonic anhydrase (TweCA) from the marine diatom Thalassiosira weissflogii. Bioorg Med Chem, 2014;22:531-537
13. Del Prete S, Vullo D, Fisher GM, Andrews KT, Poulsen SA, Capasso C, Supuran CT. Discovery of a new family of carbonic anhydrases in the malaria pathogen Plasmodium falciparum-The eta-carbonic anhydrases. Bioorg Med Chem Lett, 2014;24:4389-4396
14. Del Prete S, Vullo D, De Luca V, Supuran CT, Capasso C. Biochemical characterization of the delta-carbonic anhydrase from the marine diatom Thalassiosira weissflogii, TweCA. J Enzyme Inhib Med Chem, 2014;
15. Del Prete S, Vullo D, De Luca V, AlOthman Z, Osman SM, Supuran CT, Capasso C. Biochemical characterization of recombinant beta-carbonic anhydrase (PgiCAb) identified in the genome of the oral pathogenic bacterium Porphyromonas gingivalis. J Enzyme Inhib Med Chem, 2014;1-5
16. Del Prete S, De Luca V, Vullo D, Scozzafava A, Carginale V, Supuran CT, Capasso C. Biochemical characterization of the gamma-carbonic anhydrase from the oral pathogen Porphyromonas gingivalis, PgiCA. J Enzyme Inhib Med Chem, 2014;29:532-537
17. Del Prete S, De Luca V, Scozzafava A, Carginale V, Supuran CT, Capasso C. Biochemical properties of a new alpha-carbonic anhydrase from the human pathogenic bacterium, Vibrio cholerae. J Enzyme Inhib Med Chem, 2014;29:23-27
18. De Luca V, Del Prete S, Supuran CT, Capasso C. Protonography, a new technique for the analysis of carbonic anhydrase activity. J Enzyme Inhib Med Chem, 2014;1-6
19. Ceruso M, Del Prete S, AlOthman Z, Osman SM, Scozzafava A, Capasso C, Supuran CT. Synthesis of sulfonamides with effective inhibitory action against Porphyromonas gingivalis gamma-carbonic anhydrase. Bioorg Med Chem Lett, 2014;24:4006-4010
20. Ceruso M, Del Prete S, Alothman Z, Capasso C, Supuran CT. Sulfonamides with Potent Inhibitory Action and Selectivity against the alpha-Carbonic Anhydrase from Vibrio cholerae. ACS Med Chem Lett, 2014;5:826-830
21. Capasso C, Supuran CT. Sulfa and trimethoprim-like drugs - antimetabolites acting as carbonic anhydrase, dihydropteroate synthase and dihydrofolate reductase inhibitors. J Enzyme Inhib Med Chem, 2014;29:379-387
22. Capasso C, Supuran CT. An overview of the alpha-, beta- and gamma-carbonic anhydrases from Bacteria: can bacterial carbonic anhydrases shed new light on evolution of bacteria? J Enzyme Inhib Med Chem, 2014;
23. Capasso C, Supuran CT. An Overview of the Selectivity and Efficiency of the Bacterial Carbonic Anhydrase Inhibitors. Curr Med Chem, 2014;
24. Bilginer S, Unluer E, Gul HI, Mete E, Isik S, Vullo D, Ozensoy-Guler O, Beyaztas S, Capasso C, Supuran CT. Carbonic anhydrase inhibitors. Phenols incorporating 2- or 3-pyridyl-ethenylcarbonyl and tertiary amine moieties strongly inhibit Saccharomyces cerevisiae beta-carbonic anhydrase. J Enzyme Inhib Med Chem, 2014;29:495-499
25. Alafeefy AM, Ceruso M, Al-Tamimi AM, Del Prete S, Capasso C, Supuran CT. Quinazoline-sulfonamides with potent inhibitory activity against the alpha-carbonic anhydrase from Vibrio cholerae. Bioorg Med Chem, 2014;22:5133-5140
26. Alafeefy AM, Abdel-Aziz HA, Vullo D, Al-Tamimi AM, Awaad AS, Mohamed MA, Capasso C, Supuran CT. Inhibition of human carbonic anhydrase isozymes I, II, IX and XII with a new series of sulfonamides incorporating aroylhydrazone-, [1.2,4]triazolo[3.4-b][1.3,4]thiadiazinyl- or 2-(cyanophenylmethylene)-1.3,4-thiadiazol-3(2H)-yl moieties. J Enzyme Inhib Med Chem, 2014;
27. Alafeefy AM, Abdel-Aziz HA, Vullo D, Al-Tamimi AM, Al-Jaber NA, Capasso C, Supuran CT. Inhibition of carbonic anhydrases from the extremophilic bacteria Sulfurihydrogenibium yellostonense (SspCA) and S. azorense (SazCA) with a new series of sulfonamides incorporating aroylhydrazone-, [1.2,4]triazolo[3.4-b][1.3,4]thiadiazinyl- or 2-(cyanophenylmethylene)-1.3,4-thiadiazol-3(2H)-yl moieties. Bioorg Med Chem, 2014;22:141-147
28. Winum JY, Capasso C. Novel antibody to a carbonic anhydrase: patent evaluation of WO2011138279A1. Expert Opin Ther Pat, 2013;23:757-760
29. Vullo D, Sai Kumar RS, Scozzafava A, Capasso C, Ferry JG, Supuran CT. Anion inhibition studies of a beta-carbonic anhydrase from Clostridium perfringens. Bioorg Med Chem Lett, 2013;23:6706-6710
30. Vullo D, Luca VD, Scozzafava A, Carginale V, Rossi M, Supuran CT, Capasso C. The alpha-carbonic anhydrase from the thermophilic bacterium Sulfurihydrogenibium yellowstonense YO3AOP1 is highly susceptible to inhibition by sulfonamides. Bioorg Med Chem, 2013;21:1534-1538
31. Vullo D, Leewattanapasuk W, Muhlschlegel FA, Mastrolorenzo A, Capasso C, Supuran CT. Carbonic anhydrase inhibitors: inhibition of the beta-class enzyme from the pathogenic yeast Candida glabrata with sulfonamides, sulfamates and sulfamides. Bioorg Med Chem Lett, 2013;23:2647-2652
32. Vullo D, Isik S, Del Prete S, De Luca V, Carginale V, Scozzafava A, Supuran CT, Capasso C. Anion inhibition studies of the alpha-carbonic anhydrase from the pathogenic bacterium Vibrio cholerae. Bioorg Med Chem Lett, 2013;23:1636-1638
33. Vullo D, De Luca V, Scozzafava A, Carginale V, Rossi M, Supuran CT, Capasso C. The extremo-alpha-carbonic anhydrase from the thermophilic bacterium Sulfurihydrogenibium azorense is highly inhibited by sulfonamides. Bioorg Med Chem, 2013;21:4521-4525
34. Syrjanen L, Vermelho AB, Rodrigues Ide A, Corte-Real S, Salonen T, Pan P, Vullo D, Parkkila S, Capasso C, Supuran CT. Cloning, characterization, and inhibition studies of a beta-carbonic anhydrase from Leishmania donovani chagasi, the protozoan parasite responsible for leishmaniasis. J Med Chem, 2013;56:7372-7381
35. Russo ME, Olivieri G, Capasso C, De Luca V, Marzocchella A, Salatino P, Rossi M. Kinetic study of a novel thermo-stable alpha-carbonic anhydrase for biomimetic CO2 capture. Enzyme Microb Technol, 2013;53:271-277
36. Pan P, Vermelho AB, Scozzafava A, Parkkila S, Capasso C, Supuran CT. Anion inhibition studies of the alpha-carbonic anhydrase from the protozoan pathogen Trypanosoma cruzi, the causative agent of Chagas disease. Bioorg Med Chem, 2013;21:4472-4476
37. Pan P, Vermelho AB, Capaci Rodrigues G, Scozzafava A, Tolvanen ME, Parkkila S, Capasso C, Supuran CT. Cloning, characterization, and sulfonamide and thiol inhibition studies of an alpha-carbonic anhydrase from Trypanosoma cruzi, the causative agent of Chagas disease. J Med Chem, 2013;56:1761-1771
38. Nishimori I, Vullo D, Minakuchi T, Scozzafava A, Capasso C, Supuran CT. Restoring catalytic activity to the human carbonic anhydrase (CA) related proteins VIII, X and XI affords isoforms with high catalytic efficiency and susceptibility to anion inhibition. Bioorg Med Chem Lett, 2013;23:256-260
39. Monti SM, De Simone G, Dathan NA, Ludwig M, Vullo D, Scozzafava A, Capasso C, Supuran CT. Kinetic and anion inhibition studies of a beta-carbonic anhydrase (FbiCA 1) from the C4 plant Flaveria bidentis. Bioorg Med Chem Lett, 2013;23:1626-1630
40. Luca VD, Vullo D, Scozzafava A, Carginale V, Rossi M, Supuran CT, Capasso C. An alpha-carbonic anhydrase from the thermophilic bacterium Sulphurihydrogenibium azorense is the fastest enzyme known for the CO2 hydration reaction. Bioorg Med Chem, 2013;21:1465-1469
41. Guzel-Akdemir O, Akdemir A, Pan P, Vermelho AB, Parkkila S, Scozzafava A, Capasso C, Supuran CT. A class of sulfonamides with strong inhibitory action against the alpha-carbonic anhydrase from Trypanosoma cruzi. J Med Chem, 2013;56:5773-5781
42. Di Fiore A, Capasso C, De Luca V, Monti SM, Carginale V, Supuran CT, Scozzafava A, Pedone C, Rossi M, De Simone G. X-ray structure of the first extremo-alpha-carbonic anhydrase', a dimeric enzyme from the thermophilic bacterium Sulfurihydrogenibium yellowstonense YO3AOP1. Acta Crystallogr D Biol Crystallogr, 2013;69:1150-1159
43. Del Prete S, Vullo D, De Luca V, Carginale V, Scozzafava A, Supuran CT, Capasso C. A highly catalytically active gamma-carbonic anhydrase from the pathogenic anaerobe Porphyromonas gingivalis and its inhibition profile with anions and small molecules. Bioorg Med Chem Lett, 2013;23:4067-4071
44. Damiano S, Trepiccione F, Ciarcia R, Scanni R, Spagnuolo M, Manco L, Borrelli A, Capasso C, Mancini R, Schiattarella A, Iervolino A, Zacchia E, Bata-Csere A, Florio S, Anastasio P, Pollastro R, Mancini A, Capasso G. A new recombinant MnSOD prevents the cyclosporine A-induced renal impairment. Nephrol Dial Transplant, 2013;28:2066-2072
45. Capasso C, Supuran CT. Anti-infective carbonic anhydrase inhibitors: a patent and literature review. Expert Opin Ther Pat, 2013;23:693-704
46. Alafeefy AM, Isik S, Al-Jaber NA, Vullo D, Abdel-Aziz HA, Ashour AE, Awaad AS, Capasso C, Supuran CT. Carbonic anhydrase inhibitors. Benzenesulfonamides incorporating cyanoacrylamide moieties strongly inhibit Saccharomyces cerevisiae beta-carbonic anhydrase. Bioorg Med Chem Lett, 2013;23:3570-3575
47. Akdemir A, Vullo D, De Luca V, Scozzafava A, Carginale V, Rossi M, Supuran CT, Capasso C. The extremo-alpha-carbonic anhydrase (CA) from Sulfurihydrogenibium azorense, the fastest CA known, is highly activated by amino acids and amines. Bioorg Med Chem Lett, 2013;23:1087-1090
48. Akdemir A, Guzel-Akdemir O, Scozzafava A, Capasso C, Supuran CT. Inhibition of tumor-associated human carbonic anhydrase isozymes IX and XII by a new class of substituted-phenylacetamido aromatic sulfonamides. Bioorg Med Chem, 2013;21:5228-5232
49. Vullo D, De Luca V, Scozzafava A, Carginale V, Rossi M, Supuran CT, Capasso C. The first activation study of a bacterial carbonic anhydrase (CA). The thermostable alpha-CA from Sulfurihydrogenibium yellowstonense YO3AOP1 is highly activated by amino acids and amines. Bioorg Med Chem Lett, 2012;22:6324-6327
50. Vullo D, De Luca V, Scozzafava A, Carginale V, Rossi M, Supuran CT, Capasso C. Anion inhibition studies of the fastest carbonic anhydrase (CA) known, the extremo-CA from the bacterium Sulfurihydrogenibium azorense. Bioorg Med Chem Lett, 2012;22:7142-7145
51. Del Prete S, Isik S, Vullo D, De Luca V, Carginale V, Scozzafava A, Supuran CT, Capasso C. DNA cloning, characterization, and inhibition studies of an alpha-carbonic anhydrase from the pathogenic bacterium Vibrio cholerae. J Med Chem, 2012;55:10742-10748
52. De Luca V, Vullo D, Scozzafava A, Carginale V, Rossi M, Supuran CT, Capasso C. Anion inhibition studies of an alpha-carbonic anhydrase from the thermophilic bacterium Sulfurihydrogenibium yellowstonense YO3AOP1. Bioorg Med Chem Lett, 2012;22:5630-5634
53. Capasso C, De Luca V, Carginale V, Cannio R, Rossi M. Biochemical properties of a novel and highly thermostable bacterial alpha-carbonic anhydrase from Sulfurihydrogenibium yellowstonense YO3AOP1. J Enzyme Inhib Med Chem, 2012;27:892-897
54. Borrelli A, Schiattarella A, Musella A, Mancini R, Capasso C, De Luca V, Carginale V, Sanseverino M, Tornesello AL, Gori E, Pica A, Di Santi A, Basile F, Iacobellis F, Colacurci N, Cobellis L, Mancini A. A molecular carrier to transport and deliver cisplatin into endometrial cancer cells. Chem Biol Drug Des, 2012;80:9-16
55. Stranges S, Galletti F, Farinaro E, D'Elia L, Russo O, Iacone R, Capasso C, Carginale V, De Luca V, Della Valle E, Cappuccio FP, Strazzullo P. Associations of selenium status with cardiometabolic risk factors: an 8-year follow-up analysis of the Olivetti Heart study. Atherosclerosis, 2011;217:274-278
56. Borrelli A, Schiattarella A, Mancini R, Morelli F, Capasso C, De Luca V, Gori E, Mancini A. The leader peptide of a human rec. MnSOD as molecular carrier which delivers high amounts of Cisplatin into tumor cells inducing a fast apoptosis in vitro. Int J Cancer, 2011;128:453-459
57. Venezia A, Barba G, Russo O, Capasso C, De Luca V, Farinaro E, Cappuccio FP, Galletti F, Rossi G, Strazzullo P. Dietary sodium intake in a sample of adult male population in southern Italy: results of the Olivetti Heart Study. Eur J Clin Nutr, 2010;64:518-524
58. Cobucci-Ponzano B, Conte F, Strazzulli A, Capasso C, Fiume I, Pocsfalvi G, Rossi M, Moracci M. The molecular characterization of a novel GH38 alpha-mannosidase from the crenarchaeon Sulfolobus solfataricus revealed its ability in de-mannosylating glycoproteins. Biochimie, 2010;92:1895-1907
59. De Luca V, Maria G, De Mauro G, Catara G, Carginale V, Ruggiero G, Capasso A, Parisi E, Brier S, Engen JR, Capasso C. Aspartic proteinases in Antarctic fish. Mar Genomics, 2009;2:1-10
60. Capasso C, Carginale V, Crescenzi O, Di Maro D, Spadaccini R, Temussi PA, Parisi E. Structural and functional studies of vertebrate metallothioneins: cross-talk between domains in the absence of physical contact. Biochem J, 2005;391:95-103
61. Carginale V, Trinchella F, Capasso C, Scudiero R, Riggio M, Parisi E. Adaptive evolution and functional divergence of pepsin gene family. Gene, 2004;333:81-90
62. Carginale V, Trinchella F, Capasso C, Scudiero R, Parisi E. Gene amplification and cold adaptation of pepsin in Antarctic fish. A possible strategy for food digestion at low temperature. Gene, 2004;336:195-205
63. Capasso C, Carginale V, Scudiero R, Crescenzi O, Spadaccini R, Temussi PA, Parisi E. Phylogenetic divergence of fish and mammalian metallothionein: relationships with structural diversification and organismal temperature. J Mol Evol, 2003;57 Suppl 1:S250-257
64. Capasso C, Carginale V, Crescenzi O, Di Maro D, Parisi E, Spadaccini R, Temussi PA. Solution structure of MT_nc, a novel metallothionein from the Antarctic fish Notothenia coriiceps. Structure, 2003;11:435-443
65. Carginale V, Capasso C, Scudiero R, Parisi E. Identification of cadmium-sensitive genes in the Antarctic fish Chionodraco hamatus by messenger RNA differential display. Gene, 2002;299:117-124
66. Capasso C, Abugo O, Tanfani F, Scire A, Carginale V, Scudiero R, Parisi E, D'Auria S. Stability and conformational dynamics of metallothioneins from the antarctic fish Notothenia coriiceps and mouse. Proteins, 2002;46:259-267
67. Scudiero R, Carginale V, Capasso C, Riggio M, Filosa S, Parisi E. Structural and functional analysis of metal regulatory elements in the promoter region of genes encoding metallothionein isoforms in the Antarctic fish Chionodraco hamatus (icefish). Gene, 2001;274:199-208
68. D'Auria S, Carginale V, Scudiero R, Crescenzi O, Di Maro D, Temussi PA, Parisi E, Capasso C. Structural characterization and thermal stability of Notothenia coriiceps metallothionein. Biochem J, 2001;354:291-299
69. Llanos J, Capasso C, Parisi E, Prieur D, Jeanthon C. Susceptibility to heavy metals and cadmium accumulation in aerobic and anaerobic thermophilic microorganisms isolated from deep-sea hydrothermal vents. Curr Microbiol, 2000;41:201-205
70. Capasso C, Lees WE, Capasso A, Scudiero R, Carginale V, Kille P, Kay J, Parisi E. Cathepsin D from the liver of the antarctic icefish Chionodraco hamatus exhibits unusual activity and stability at high temperatures1. Biochim Biophys Acta, 1999;1431:64-73
71. Bargelloni L, Scudiero R, Parisi E, Carginale V, Capasso C, Patarnello T. Metallothioneins in antarctic fish: evidence for independent duplication and gene conversion. Mol Biol Evol, 1999;16:885-897
72. Carginale V, Scudiero R, Capasso C, Capasso A, Kille P, di Prisco G, Parisi E. Cadmium-induced differential accumulation of metallothionein isoforms in the Antarctic icefish, which exhibits no basal metallothionein protein but high endogenous mRNA levels. Biochem J, 1998;332 ( Pt 2):475-481
73. Capasso C, Riggio M, Scudiero R, Carginale V, di Prisco G, Kay J, Kille P, Parisi E. Molecular cloning and sequence determination of a novel aspartic proteinase from Antarctic fish. Biochim Biophys Acta, 1998;1387:457-461
74. Scudiero R, Carginale V, Riggio M, Capasso C, Capasso A, Kille P, di Prisco G, Parisi E. Difference in hepatic metallothionein content in Antarctic red-blooded and haemoglobinless fish: undetectable metallothionein levels in haemoglobinless fish is accompanied by accumulation of untranslated metallothionein mRNA. Biochem J, 1997;322 ( Pt 1):207-211
75. Scudiero R, Capasso C, Carginale V, Riggio M, Capasso A, Ciaramella M, Filosa S, Parisi E. PCR amplification and cloning of metallothionein complementary DNAs in temperate and Antarctic sea urchin characterized by a large difference in egg metallothionein content. Cell Mol Life Sci, 1997;53:472-477
76. Pesce A, Capasso C, Battistoni A, Folcarelli S, Rotilio G, Desideri A, Bolognesi M. Unique structural features of the monomeric Cu,Zn superoxide dismutase from Escherichia coli, revealed by X-ray crystallography. J Mol Biol, 1997;274:408-420
77. Capasso C, Rizzi M, Menegatti E, Ascenzi P, Bolognesi M. Crystal structure of the bovine alpha-chymotrypsin:Kunitz inhibitor complex. An example of multiple protein:protein recognition sites. J Mol Recognit, 1997;10:26-35
78. Capasso C, Nazzaro F, Marulli F, Capasso A, La Cara F, Parisi E. Identification of a high-molecular-weight cadmium-binding protein in copper-resistant Bacillus acidocaldarius cells. Res Microbiol, 1996;147:287-296
79. Battistoni A, Folcarelli S, Rotilio G, Capasso C, Pesce A, Bolognesi M, Desideri A. Crystallization and preliminary X-ray analysis of the monomeric Cu,Zn superoxide dismutase from Escherichia coli. Protein Sci, 1996;5:2125-2127
80. Scudiero R, Capasso C, Del Vecchio-Blanco F, Savino G, Capasso A, Parente A, Parisi E. Isolation and primary structure determination of a metallothionein from Paracentrotus lividus (Echinodermata, Echinoidea). Comp Biochem Physiol B Biochem Mol Biol, 1995;111:329-336
81. Scudiero R, Capasso C, De Prisco PP, Capasso A, Filosa S, Parisi E. Metal-binding proteins in eggs of various sea urchin species. Cell Biol Int, 1994;18:47-53
Selected Publications
(full list available at CNR People)
Inhibition of α-, β-, γ-, and δ-carbonic anhydrases from bacteria and diatoms with N′ -aryl- N -hydroxy-ureas

Berrino E, Bozdag M, Del Prete S, Alasmary FA, Alqahtani LS, Alothman Z, Capasso C, Supuran CT
Year: 2018

Synthesis of novel benzenesulfamide derivatives with inhibitory activity against human cytosolic carbonic anhydrase I and II and Vibrio cholerae α- and β-class enzymes

Bua S, Berrino E, Del Prete S, Murthy VS, Vijayakumar V, Tamboli Y, Capasso C, Cerbai E, Mugelli A, Carta F, Supuran CT
Year: 2018

Comparison of the Anion Inhibition Profiles of the α-CA Isoforms (SpiCA1, SpiCA2 and SpiCA3) from the Scleractinian Coral Stylophora pistillata

Del Prete S, Bua S, Zoccola D, Alasmary F, Alothman Z, Alqahtani L, Techer N, Supuran C, Tambutté S, Capasso C
Year: 2018

Tuning the Dual Inhibition of Carbonic Anhydrase and Cyclooxygenase by Dihydrothiazole Benzensulfonamides

Meleddu R, Distinto S, Cottiglia F, Angius R, Gaspari M, Taverna D, Melis C, Angeli A, Bianco G, Deplano S, Fois B, Del Prete S, Capasso C, Alcaro S, Ortuso F, Yanez M, Supuran CT, Maccioni E
Year: 2018

Natural polyphenols selectively inhibit β-carbonic anhydrase from the dandruff-producing fungus Malassezia globosa: activity and modeling studies

Nocentini A, Bua S, Del Prete S, Heravi YE, Saboury AA, Karioti A, Bilia AR, Capasso C, Gratteri P, Supuran CT
Year: 2018

Kinetic characterization of carbonic anhydrase immobilized on magnetic nanoparticles as biocatalyst for CO2 capture

Peirce S, Russo M, Perfetto R, Capasso C, Rossi M, Fernandez-Lafuente R, Salatino P, Marzocchella A
Year: 2018

Biomedical applications of prokaryotic carbonic anhydrases

Supuran CT, Capasso C
Year: 2018

Comparison of the amine/amino acid activation profiles of the β- and γ-carbonic anhydrases from the pathogenic bacterium Burkholderia pseudomallei

Vullo D, Del Prete S, Osman SM, Alasmary FA, Alothman Z, Donald WA, Capasso C, Supuran CT
Year: 2018

Supported ionic liquid membranes immobilized with carbonic anhydrases for CO2 transport at high temperatures

Abdelrahim MY, Martins CF, Neves L, Capasso C, Supuran CT, Coelhoso IM, Crespo JG, Barboiu M
Year: 2017

Development of sulfonamides incorporating phenylacrylamido functionalities as carbonic anhydrase isoforms I, II, IX and XII inhibitors

Angapelly S, Ramya PS, Angeli A, Del Prete S, Capasso C, Arifuddin M, Supuran CT
Year: 2017

Acyl selenoureido benzensulfonamides show potent inhibitory activity against carbonic anhydrases from the pathogenic bacterium Vibrio cholerae

Angeli A, Abbas G, Del Prete S, Carta F, Capasso C, Supuran CT
Year: 2017

Inhibition of Bacterial Carbonic Anhydrases as a Novel Approach to Escape Drug Resistance

Capasso C, Supuran C
Year: 2017

Inhibition of the α-carbonic anhydrase from Vibrio cholerae with amides and sulfonamides incorporating imidazole moieties

De Vita D, Angeli A, Pandolfi F, Bortolami M, Costi R, Di Santo R, Suffredini E, Ceruso M, Del Prete S, Capasso C, Scipione L, Supuran CT
Year: 2017

A one-step procedure for immobilising the thermostable carbonic anhydrase (SspCA) on the surface membrane of Escherichia coli

Del Prete S, Perfetto R, Rossi M, Alasmary FA, Osman SM, Alothman Z, Supuran CT, Capasso C
Year: 2017

Comparison of the anion inhibition profiles of the β- and γ-carbonic anhydrases from the pathogenic bacterium Burkholderia pseudomallei

Del Prete S, Vullo D, di Fonzo P, Carginale V, Supuran CT, Capasso C
Year: 2017

Sulfonamide inhibition profile of the γ-carbonic anhydrase identified in the genome of the pathogenic bacterium Burkholderia pseudomallei the etiological agent responsible of melioidosis

Del Prete S, Vullo D, Di Fonzo P, Osman SM, Alothman Z, Donald WA, Supuran CT, Capasso C
Year: 2017

Anion inhibition profiles of the γ-carbonic anhydrase from the pathogenic bacterium Burkholderia pseudomallei responsible of melioidosis and highly drug resistant to common antibiotics

Del Prete S, Vullo D, Di Fonzo P, Osman SM, Alothman Z, Supuran CT, Capasso C
Year: 2017

Anion inhibitors of the β-carbonic anhydrase from the pathogenic bacterium responsible of tularemia, Francisella tularensis

Del Prete S, Vullo D, Osman SM, Alothman Z, Donald WA, Winum JY, Supuran CT, Capasso C
Year: 2017

Sulfonamide inhibition profiles of the β-carbonic anhydrase from the pathogenic bacterium Francisella tularensis responsible of the febrile illness tularemia

Del Prete S, Vullo D, Osman SM, Alothman Z, Supuran CT, Capasso C
Year: 2017

Kinetic properties and affinities for sulfonamide inhibitors of an α-carbonic anhydrase (CruCA4) involved in coral biomineralization in the Mediterranean red coral Corallium rubrum

Del Prete S, Vullo D, Zoccola D, Tambutté S, Capasso C, Supuran CT
Year: 2017

Activation Profile Analysis of CruCA4, an α-Carbonic Anhydrase Involved in Skeleton Formation of the Mediterranean Red Coral, Corallium rubrum

Del Prete S, Vullo D, Zoccola D, Tambutté S, Supuran C, Capasso C
Year: 2017

Inhibition of Malassezia globosa carbonic anhydrase with phenols

Entezari Heravi Y, Bua S, Nocentini A, Del Prete S, Saboury AA, Sereshti H, Capasso C, Gratteri P, Supuran CT
Year: 2017

Investigating the antiplasmodial activity of primary sulfonamide compounds identified in open source malaria data

Fisher GM, Bua S, Del Prete S, Arnold MS, Capasso C, Supuran CT, Andrews KT, Poulsen SA
Year: 2017

Benzenesulfonamide bearing imidazothiadiazole and thiazolotriazole scaffolds as potent tumor associated human carbonic anhydrase IX and XII inhibitors

Kumar R, Bua S, Ram S, Del Prete S, Capasso C, Supuran CT, Sharma PK
Year: 2017

Isatin: a privileged scaffold for the design of carbonic anhydrase inhibitors

Melis C, Meleddu R, Angeli A, Distinto S, Bianco G, Capasso C, Cottiglia F, Angius R, Supuran CT, Maccioni E
Year: 2017

Benzoxaboroles as Efficient Inhibitors of the β-Carbonic Anhydrases from Pathogenic Fungi: Activity and Modeling Study

Nocentini A, Cadoni R, del Prete S, Capasso C, Dumy P, Gratteri P, Supuran CT, Winum JY
Year: 2017

Inhibition of the β-carbonic anhydrase from the dandruff-producing fungus Malassezia globosa with monothiocarbamates

Nocentini A, Vullo D, Del Prete S, Osman SM, Alasmary FA, Alothman Z, Capasso C, Carta F, Gratteri P, Supuran CT
Year: 2017

Screening of enzyme immobilization techniques for carbonic anhydrase based biocatalyst

Peirce S, Russo ME, Perfetto R, Capasso C, Rossi M, Marzocchella A, Salatino P
Year: 2017

Cloning, expression and purification of the α-carbonic anhydrase from the mantle of the Mediterranean mussel, Mytilus galloprovincialis

Perfetto R, Del Prete S, Vullo D, Carginale V, Sansone G, Barone CM, Rossi M, Alasmary FA, Osman SM, Alothman Z, Supuran CT, Capasso C
Year: 2017

Sequence Analysis, Kinetic Constants, and Anion Inhibition Profile of the Nacrein-Like Protein (CgiNAP2X1) from the Pacific Oyster Magallana gigas (Ex-Crassostrea gigas)

Perfetto R, Del Prete S, Vullo D, Sansone G, Barone C, Rossi M, Supuran C, Capasso C
Year: 2017

Biochemical characterization of the native α-carbonic anhydrase purified from the mantle of the Mediterranean mussel, Mytilus galloprovincialis

Perfetto R, Del Prete S, Vullo D, Sansone G, Barone C, Rossi M, Supuran CT, Capasso C
Year: 2017

Production and covalent immobilisation of the recombinant bacterial carbonic anhydrase (SspCA) onto magnetic nanoparticles

Perfetto R, Del Prete S, Vullo D, Sansone G, Barone CM, Rossi M, Supuran CT, Capasso C
Year: 2017

Carbonic Anhydrase from Porphyromonas gingivalis as a Drug Target

Supuran C, Capasso C
Year: 2017

An Overview of the Bacterial Carbonic Anhydrases

Supuran C, Capasso C
Year: 2017

Comparison of the Sulfonamide Inhibition Profiles of the β- and γ-Carbonic Anhydrases from the Pathogenic Bacterium Burkholderia pseudomallei

Vullo D, Del Prete S, Di Fonzo P, Carginale V, Donald W, Supuran C, Capasso C
Year: 2017

Dithiocarbamates effectively inhibit the β-carbonic anhydrase from the dandruff-producing fungus Malassezia globosa

Vullo D, Del Prete S, Nocentini A, Osman SM, Alothman Z, Capasso C, Bozdag M, Carta F, Gratteri P, Supuran CT
Year: 2017

Burkholderia pseudomallei γ-carbonic anhydrase is strongly activated by amino acids and amines

Vullo D, Del Prete S, Osman SM, Alothman Z, Capasso C, Donald WA, Supuran CT
Year: 2017

Synthesis of 4-(thiazol-2-ylamino)-benzenesulfonamides with carbonic anhydrase I, II and IX inhibitory activity and cytotoxic effects against breast cancer cell lines

Abdel Gawad NM, Amin NH, Elsaadi MT, Mohamed FM, Angeli A, De Luca V, Capasso C, Supuran CT
Year: 2016

Discovery of new potential anti-infective compounds based on carbonic anhydrase inhibitors by rational target-focused repurposing approaches

Annunziato G, Angeli A, D'Alba F, Bruno A, Pieroni M, Vullo D, De Luca V, Capasso C, Supuran CT, Costantino G
Year: 2016

A new hexapeptide from the leader peptide of rMnSOD enters cells through the oestrogen receptor to deliver therapeutic molecules

Borrelli A, Schiattarella A, Mancini R, Pica A, Pollio ML, Ruggiero MG, Bonelli P, De Luca V, Tuccillo FM, Capasso C, Gori E, Sanseverino M, Carpentieri A, Birolo L, Pucci P, Rommelaere J, Mancini A
Year: 2016

An overview of the carbonic anhydrases from two pathogens of the oral cavity: Streptococcus mutans and Porphyromonas gingivalis

Capasso C, Supuran C
Year: 2016

Cloning, characterization and anion inhibition studies of a γ-carbonic anhydrase from the Antarctic bacterium Colwellia psychrerythraea

De Luca V, Vullo D, Del Prete S, Carginale V, Osman SM, Alothman Z, Supuran CT, Capasso C
Year: 2016

Recombinant thermoactive phosphoenolpyruvate carboxylase (PEPC) from Thermosynechococcus elongatus and its coupling with mesophilic/thermophilic bacterial carbonic anhydrases (CAs) for the conversion of CO2 to oxaloacetate

Del Prete S, De Luca V, Capasso C, Supuran CT, Carginale V
Year: 2016

Cloning, expression and purification of the complete domain of the η -carbonic anhydrase from Plasmodium falciparum

Del Prete S, De Luca V, De Simone G, Supuran CT, Capasso C
Year: 2016

Anion inhibition profiles of α-, β- and γ-carbonic anhydrases from the pathogenic bacterium Vibrio cholerae

Del Prete S, Vullo D, De Luca V, Carginale V, di Fonzo P, Osman SM, Alothman Z, Supuran CT, Capasso C
Year: 2016

Anion inhibition profiles of the complete domain of the η-carbonic anhydrase from Plasmodium falciparum

Del Prete S, Vullo D, De Luca V, Carginale V, di Fonzo P, Osman SM, Alothman Z, Supuran CT, Capasso C
Year: 2016

Sulfonamide inhibition studies of the β-carbonic anhydrase from the pathogenic bacterium Vibrio cholerae

Del Prete S, Vullo D, De Luca V, Carginale V, Ferraroni M, Osman SM, Alothman Z, Supuran CT, Capasso C
Year: 2016

Cloning, expression, purification and sulfonamide inhibition profile of the complete domain of the η-carbonic anhydrase from Plasmodium falciparum

Del Prete S, Vullo D, De Luca V, Carginale V, Osman SM, Alothman Z, Supuran CT, Capasso C
Year: 2016

Comparison of the sulfonamide inhibition profiles of the alpha-, beta- and gamma-carbonic anhydrases from the pathogenic bacterium Vibrio cholerae

Del Prete S, Vullo D, De Luca V, Carginale V, Osman SM, Alothman Z, Supuran CT, Capasso C
Year: 2016

A magnificent enzyme superfamily: carbonic anhydrases, their purification and characterization

Ozensoy Guler O, Capasso C, Supuran CT
Year: 2016

New light on bacterial carbonic anhydrases phylogeny based on the analysis of signal peptide sequences

Supuran CT, Capasso C
Year: 2016

Sulfonamide inhibition studies of the γ-carbonic anhydrase from the Antarctic bacterium Colwellia psychrerythraea

Vullo D, De Luca V, Del Prete S, Carginale V, Scozzafava A, Osman SM, Alothman Z, Capasso C, Supuran CT
Year: 2016

Carbonic anhydrase activators: activation of the β-carbonic anhydrase from Malassezia globosa with amines and amino acids

Vullo D, Del Prete S, Capasso C, Supuran CT
Year: 2016

Anion inhibition studies of the β-carbonic anhydrase from the pathogenic bacterium Vibrio cholerae

Vullo D, Del Prete S, De Luca V, Carginale V, Ferraroni M, Dedeoglu N, Osman SM, Alothman Z, Capasso C, Supuran CT
Year: 2016

Inhibition of human carbonic anhydrase isozymes I, II, IX and XII with a new series of sulfonamides incorporating aroylhydrazone-, [1.2,4]triazolo[3.4-b][1.3,4]thiadiazinyl- or 2-(cyanophenylmethylene)-1.3,4-thiadiazol-3(2H)-yl moieties

Alafeefy AM, Abdel-Aziz HA, Vullo D, Al-Tamimi AS, Awaad AS, Mohamed MA, Capasso C, Supuran CT
Year: 2015

Inhibition studies of quinazoline-sulfonamide derivatives against the γ-CA (PgiCA) from the pathogenic bacterium, Porphyromonas gingivalis

Alafeefy AM, Ceruso M, Al-Tamimi AS, Prete SD, Supuran CT, Capasso C
Year: 2015

Carbonic anhydrase protects fatty liver grafts against ischemic reperfusion damage

Bejaoui M, Pantazi E, De Luca V, Panisello A, Folch-Puy E, Hotter G, Capasso C, T. Supuran C, Rosselló-Catafau J
Year: 2015

Acetazolamide protects steatotic liver grafts against cold ischemia reperfusion injury

Bejaoui M, Pantazi E, De Luca V, Panisello A, Folch-Puy E, Serafin A, Capasso C, Supuran CT, Rossello-Catafau J
Year: 2015

Bacterial Carbonic Anhydrases as Drug Targets

Capasso C, Supuran CT
Year: 2015

Carbonic Anhydrases From Extremophiles and Their Biotechnological Applications

Capasso C, Supuran CT
Year: 2015

Bacterial, fungal and protozoan carbonic anhydrases as drug targets

Capasso C, Supuran CT
Year: 2015

Poly(amidoamine) dendrimers show carbonic anhydrase inhibitory activity against α-, β-, γ- and η-class enzymes

Carta F, Osman SM, Vullo D, Alothman Z, Del Prete S, Capasso C, Supuran CT
Year: 2015

Cloning, characterization and anion inhibition studies of a γ-carbonic anhydrase from the Antarctic cyanobacterium Nostoc commune

De Luca V, Del Prete S, Carginale V, Vullo D, Supuran CT, Capasso C
Year: 2015

Expression and characterization of a recombinant psychrophilic ?-carbonic anhydrase (NcoCA) identified in the genome of the Antarctic cyanobacteria belonging to the genus Nostoc

De Luca V, Del Prete S, Vullo D, Carginale V, Di Fonzo P, Osman SM, AlOthman Z, Supuran CT, Capasso C
Year: 2015

Expression and characterization of a recombinant psychrophilic γ-carbonic anhydrase (NcoCA) identified in the genome of the Antarctic cyanobacteria belonging to the genus Nostoc

De Luca V, Del Prete S, Vullo D, Carginale V, Di Fonzo P, Osman SM, Alothman Z, Supuran CT, Capasso C
Year: 2015

Cloning, characterization and anion inhibition studies of a new γ-carbonic anhydrase from the Antarctic bacterium Pseudoalteromonas haloplanktis

De Luca V, Vullo D, Del Prete S, Carginale V, Scozzafava A, Osman SM, Alothman Z, Supuran CT, Capasso C
Year: 2015

The zinc coordination pattern in the η-carbonic anhydrase from Plasmodium falciparum is different from all other carbonic anhydrase genetic families

De Simone G, Di Fiore A, Capasso C, Supuran CT
Year: 2015

Crystal structure of the most catalytically effective carbonic anhydrase enzyme known, SazCA from the thermophilic bacterium Sulfurihydrogenibium azorense

De Simone G, Monti SM, Alterio V, Buonanno M, De Luca V, Rossi M, Carginale V, Supuran CT, Capasso C, Di Fiore A
Year: 2015

Cloning, characterization and anion inhibition study of a β-class carbonic anhydrase from the caries producing pathogen Streptococcus mutans

Dedeoglu N, De Luca V, Isik S, Yildirim H, Kockar F, Capasso C, Supuran CT
Year: 2015

Sulfonamide inhibition study of the β-class carbonic anhydrase from the caries producing pathogen Streptococcus mutans

Dedeoglu N, Deluca V, Isik S, Yildirim H, Kockar F, Capasso C, Supuran CT
Year: 2015

Protonography, a powerful tool for analyzing the activity and the oligomeric state of the γ-carbonic anhydrase identified in the genome of Porphyromonas gingivalis

Del Prete S, De Luca V, Iandolo E, Supuran CT, Capasso C
Year: 2015

Protonography, a technique applicable for the analysis of η-carbonic anhydrase activity

Del Prete S, De Luca V, Supuran CT, Capasso C
Year: 2015

A new procedure for the cloning, expression and purification of the ?-carbonic anhydrase from the pathogenic yeast Malassezia globosa, an anti-dandruff drug target.

Del Prete S, De Luca V, Vullo D, Osman SM, AlOthman Z, Carginale V, Supuran CT Capasso C
Year: 2015

A new procedure for the cloning, expression and purification of the β-carbonic anhydrase from the pathogenic yeast Malassezia globosa, an anti-dandruff drug target

Del Prete S, De Luca V, Vullo D, Osman SM, Alothman Z, Carginale V, Supuran CT, Capasso C
Year: 2015

Biochemical characterization of recombinant β-carbonic anhydrase (PgiCAb) identified in the genome of the oral pathogenic bacterium Porphyromonas gingivalis

Del Prete S, Vullo D, De Luca V, Alothman Z, Osman SM, Supuran CT, Capasso C
Year: 2015

Anion inhibition studies of the dandruff-producing fungus Malassezia globosa β-carbonic anhydrase MgCA

Del Prete S, Vullo D, Osman SM, Alothman Z, Capasso C, Supuran CT
Year: 2015

Crystal structure and kinetic studies of a tetrameric type II β-carbonic anhydrase from the pathogenic bacterium Vibrio cholerae

Ferraroni M, Del Prete S, Vullo D, Capasso C, Supuran CT
Year: 2015

The η-class carbonic anhydrases as drug targets for antimalarial agents

Supuran CT, Capasso C
Year: 2015

Acatalytic Carbonic Anhydrases (CAs VIII, X, XI)

Supuran CT, Capasso C
Year: 2015

Carbonic Anhydrase II as Target for Drug Design

Supuran CT, Capasso C, De Simone G
Year: 2015

Sulfonamide inhibition studies of the γ-carbonic anhydrase from the Antarctic cyanobacterium Nostoc commune

Vullo D, De Luca V, Del Prete S, Carginale V, Scozzafava A, Capasso C, Supuran CT
Year: 2015

Sulfonamide inhibition studies of the γ-carbonic anhydrase from the Antarctic bacterium Pseudoalteromonas haloplanktis

Vullo D, De Luca V, Del Prete S, Carginale V, Scozzafava A, Capasso C, Supuran CT
Year: 2015

Sulfonamide inhibition studies of the η-class carbonic anhydrase from the malaria pathogen Plasmodium falciparum

Vullo D, Del Prete S, Fisher GM, Andrews KT, Poulsen SA, Capasso C, Supuran CT
Year: 2015

Inhibition of carbonic anhydrases from the extremophilic bacteria Sulfurihydrogenibium yellostonense (SspCA) and S. azorense (SazCA) with a new series of sulfonamides incorporating aroylhydrazone-, [1.2.4]triazolo[3.4-b][1.3.4]thiadiazinyl- or 2-(cyanophenylmethylene)-1.3.4-thiadiazol-3(2H)-yl moieties

Alafeefy AM, Abdel-Aziz HA, Vullo D, Al-Tamimi Abdul-Malek S, Al-Jaber NA, Capasso C, Supuran CT
Year: 2014

Quinazoline-sulfonamides with potent inhibitory activity against the alpha-carbonic anhydrase from Vibrio cholerae

Alafeefy AM, Ceruso M, Al-Tamimi Abdul-Malek S, Del Prete S, Capasso C, Supuran CT
Year: 2014

Carbonic anhydrase inhibitors. Phenols incorporating 2-or 3-pyridyl-ethenylcarbonyl and tertiary amine moieties strongly inhibit Saccharomyces cerevisiae beta-carbonic anhydrase

Bilginer S, Unluer E, Gul HI, Mete E, Isik S, Vullo D, Ozensoy-Guler O, Beyaztas S, Capasso C, Supuran CT
Year: 2014

An overview of the alpha-, beta- and gamma-carbonic anhydrases from Bacteria: can bacterial carbonic anhydrases shed new light on evolution of bacteria?

Capasso C, Supuran CT
Year: 2014

An Overview of the Selectivity and Efficiency of the Bacterial Carbonic Anhydrase Inhibitors

Capasso C, Supuran CT
Year: 2014

Sulfa and trimethoprim-like drugs-antimetabolites acting as carbonic anhydrase, dihydropteroate synthase and dihydrofolate reductase inhibitors

Capasso C, Supuran CT
Year: 2014

Sulfonamides with Potent Inhibitory Action and Selectivity against the alpha-Carbonic Anhydrase from Vibrio cholerae

Ceruso M, Del Prete S, Alothman Z, Capasso C, Supuran CT
Year: 2014

Synthesis of sulfonamides with effective inhibitory action against Porphyromonas gingivalis gamma-carbonic anhydrase

Ceruso M, Del Prete S, Alothman Z, Osman SM, Scozzafava A, Capasso C, Supuran CT
Year: 2014

A failed tentative to design a super carbonic anhydrase having the biochemical properties of the most thermostable CA (SspCA) and the fastest (SazCA) enzymes

De Luca V, Del Prete S, Carginale V, Vullo D, Supuran CT, Capasso C
Year: 2014

Protonography, a new technique for the analysis of carbonic anhydrase activity.

De Luca V, Del Prete S, Supuran CT, Capasso C
Year: 2014

Biochemical properties of a new alpha-carbonic anhydrase from the human pathogenic bacterium, Vibrio cholerae

Del Prete S, De Luca V, Scozzafava A, Carginale V, Supuran CT, Capasso C
Year: 2014

Biochemical characterization of the gamma-carbonic anhydrase from the oral pathogen Porphyromonas gingivalis, PgiCA

Del Prete S, De Luca V, Vullo D, Scozzafava A, Carginale V, Supuran CT, Capasso C
Year: 2014

Biochemical characterization of recombinant beta-carbonic anhydrase (PgiCAb) identified in the genome of the oral pathogenic bacterium Porphyromonas gingivalis

Del Prete S, Vullo D, De Luca V, AlOthman Z, Osman SM, Supuran CT, Capasso C
Year: 2014

Biochemical characterization of the delta-carbonic anhydrase from the marine diatom Thalassiosira weissflogii, TweCA

Del Prete S, Vullo D, De Luca V, Supuran CT, Capasso C
Year: 2014

Discovery of a new family of carbonic anhydrases in the malaria pathogen Plasmodium falciparum-The eta-carbonic anhydrases

Del Prete S, Vullo D, Fisher Gillian M, Andrews KT, Poulsen S-A, Capasso C, Supuran CT
Year: 2014

Sulfonamide inhibition study of the carbonic anhydrases from the bacterial pathogen Porphyromonas gingivalis: the beta-class (PgiCAb) versus the gamma-class (PgiCA) enzymes.

Del Prete S, Vullo D, Osman SM, Scozzafava A, AlOthman Z, Capasso C, Supuran CT
Year: 2014

Cloning, characterization and anion inhibition study of the delta-class carbonic anhydrase (TweCA) from the marine diatom Thalassiosira weissflogii

Del Prete S, Vullo D, Scozzafava A, Capasso C, Supuran CT
Year: 2014

Shading the TRF2 recruiting function: a new horizon in drug development

Maro SD, Zizza P, Salvati E, Luca VD, Capasso C, Fotticchia I, Pagano B, Marinelli L, Gilson E, Novellino E, Cosconati S, Biroccio A
Year: 2014

Biomimetic CO2 capture using a highly thermostable bacterial α-carbonic anhydrase immobilized on a polyurethane foam

Migliardini F, De Luca V, Carginale V, Rossi M, Corbo P, Supuran CT, Capasso C
Year: 2014

Sulfonamide inhibition studies of two beta-carbonic anhydrases from the bacterial pathogen Legionella pneumophila

Nishimori I, Vullo D, Minakuchi T, Scozzafava A, Capasso C, Supuran CT
Year: 2014

Anion inhibition studies of two new beta-carbonic anhydrases from the bacterial pathogen Legionella pneumophila

Nishimori I, Vullo D, Minakuchi T, Scozzafava A, Osman SM, Alothman Z, Capasso C, Supuran CT
Year: 2014

Effect of a recombinant manganese superoxide dismutase on prevention of contrast-induced acute kidney injury

Pisani A, Sabbatini M, Riccio E, Rossano R, Andreucci M, Capasso C, De Luca V, Carginale V, Bizzarri M, Borrelli A, Schiattarella A, Santangelo M, Mancini A
Year: 2014

Design, synthesis, and evaluation of hydroxamic acid derivatives as promising agents for the management of Chagas disease

Rodrigues GC, Feijo DF, Bozza MT, Pan P, Vullo D, Parkkila S, Supuran CT, Capasso C, Aguiar AP, Vermelho AB
Year: 2014

Sulfonamide inhibition studies of the delta-carbonic anhydrase from the diatom Thalassiosira weissflogii

Vullo D, Del Prete S, Osman SM, De Luca V, Scozzafava A, Alothman Z, Supuran CT, Capasso C
Year: 2014

Sulfonamide inhibition studies of the gamma-carbonic anhydrase from the oral pathogen Porphyromonas gingivalis

Vullo D, Del Prete S, Osman SM, De Luca V, Scozzafava A, Alothman Z, Supuran CT, Capasso C
Year: 2014

Anion inhibition study of the beta-class carbonic anhydrase (PgiCAb) from the oral pathogen Porphyromonas gingivalis

Vullo D, Del Prete S, Osman SM, Scozzafava A, Alothman Z, Supuran CT, Capasso C
Year: 2014

Anion inhibition studies of two α-carbonic anhydrases from Lotus japonicus, LjCAA1 and LjCAA2

Vullo D, Flemetakis E, Scozzafava A, Capasso C, Supuran CT
Year: 2014

Anion inhibition study of the beta-carbonic anhydrase (CahB1) from the cyanobacterium Coleofasciculus chthonoplastes (ex-Microcoleus chthonoplastes)

Vullo D, Kupriyanova EV, Scozzafava A, Capasso C, Supuran CT
Year: 2014

A Class of Sulfonamides with Strong Inhibitory Action against the α-Carbonic Anhydrase from Trypanosoma cruzi

Güzel-Akdemir Ö, Akdemir A, Pan P, Vermelho AB, Parkkila S, Scozzafava A, Capasso C, Supuran CT
Year: 2013

Toxicity, accumulation, and removal of heavy metals by three aquatic macrophytes

Basile A, Sorbo S, Conte B, Cobianchi RC, Trinchella F, Capasso C, Carginale V
Year: 2012